Orland Park Board of Trustees considers amendment to Class D liquor license ordinance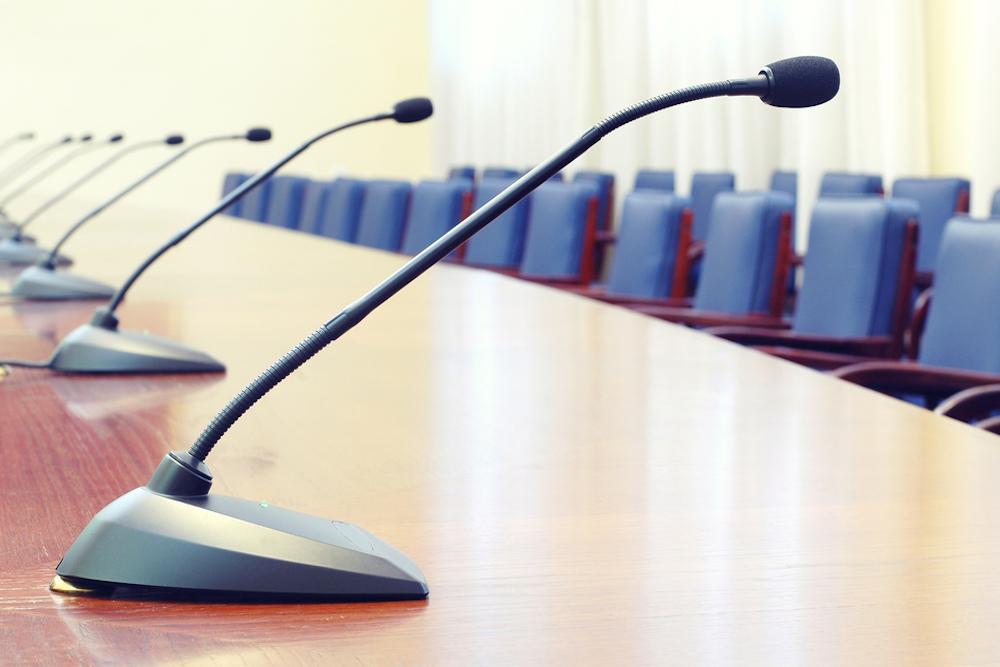 Orland Park Board of Trustees met at 7 p.m. Monday, Dec. 19.
Here is the agenda as provided by Orland Park:
VILLAGE OF ORLAND PARK
Meeting Agenda
Board of Trustees
Monday, December 19, 2016 7:00 PM Village Hall
1. CALL TO ORDER/ROLL CALL
2. PLEDGE OF ALLEGIANCE
3. VILLAGE CLERK'S OFFICE
2016-0870 Approval of the December 5, 2016 Regular Meeting Minutes
4. PROCLAMATIONS/APPOINTMENTS/PRESENTATIONS
5. PRE-SCHEDULED CITIZENS & VISITORS
6. CONSENT AGENDA
A. 2016-0859 Payroll - Approval
B. 2016-0860 Accounts Payable - Approval
C. 2016-0782 Budget Adjustments 4th Quarter 2016 - Approval
D. 2016-0786 Parking Lot Management Agreement (153rd Street Metra Parking Lot) - Ordinance
E. 2016-0833 Symantec Anti-Virus Software Annual Maintenance - Expenditure Approval
F. 2016-0862 Addition to Grasslands - Landscape Plan
G. 2016-0872 Amusement Device Operator's License - Southfork Restaurant
H. 2016-0887 Conveying a Portion of a Village Parcel to the Villas of Grassland
Developments - Ordinance
I. 2016-0836 Liquid Deicing Purchase
J. 2016-0844 143rd Street and Crystal Tree Drive Emergency Water Main
Repair - Proposal
K. 2016-0845 Fernway Subdivision Roadway and Ditch Grading Improvements
2016 - Amend Scope of Work
L. 2016-0846 2017 Maintenance of Streets and Highways by Municipality under the Illinois Highway Code - Resolution
M. 2016-0856 Custodial Services Contract Amendment and Extension - Proposal
N. 2016-0857 Public Works Emergency HVAC Rooftop Repairs - Proposal
O. 2016-0855 The Public Resources Group - Consultant Fees
P. 2016-0820 Vehicle Licensing Software System Purchase - Approval
7. HEARINGS 7:00 P.M.
2016-0875 7420 W. 159th Street PUD Special Service Area #6 Public Hearing
8. PUBLIC SAFETY
9. TECHNOLOGY, INNOVATION AND PERFORMANCE IMPROVEMENT
10. PUBLIC WORKS
11. DEVELOPMENT SERVICES, PLANNING AND ENGINEERING
2016-0876 Orland Park Nature Center - Additional Engineering Services and Phase II Environmental Study
2016-0818 15221 Cottonwood Court Geothermal Project 2016-0888 Village Code Amendment - Title 9, Chapter 9 - Parking Regulations for the Main Street Triangle - Ordinance
12. PARKS AND RECREATION
2016-0879 Recreation Department Program Guide Contract Termination Approval
13. FINANCE
2016-0890 Amended Ordinance - FY2016 Residential Property Tax Rebate - Ordinance
14. MAYOR'S REPORT
2016-0867 Amend Title 7 Chapter 4 - Number of Class D Liquor License - Ordinance
2016-0891 Advisory Referendum - Household Hazardous Waste - Ordinance
2016-0892 Advisory Referendum - Outdoor Multi-Purpose Sports
Facility - Ordinance
15. VILLAGE MANAGER'S REPORT
2016-0863 Exchange of Property (Palos Fitness Center - 153rd Street and West Avenue) - Ordinance
16. NON-SCHEDULED CITIZENS & VISITORS
17. BOARD COMMENTS
18. EXECUTIVE SESSION
A. Approval of Minutes
B. The Appointment, Employment, Compensation, Discipline, Performances or Dismissal of Specific Village Employees
C. The Purchase or Lease of Real Property for the Use of The Village
D. Setting a Price for Sale or Lease of Village Property
19. RECONVENE BOARD MEETING
Report on Executive Session and Action as a Result of, if any.
20. ADJOURNMENT
Want to get notified whenever we write about any of these organizations ?
Next time we write about any of these organizations, we'll email you a link to the story. You may edit your settings or unsubscribe at any time.
Sign-up for Alerts
Organizations in this Story
14700 Ravinia Ave
Orland Park, IL 60462
14921 Ravinia Avenue
Orland Park, IL 60462
More News