Schiller Park Board of Trustees reviews ordinance on gaming parlor license limits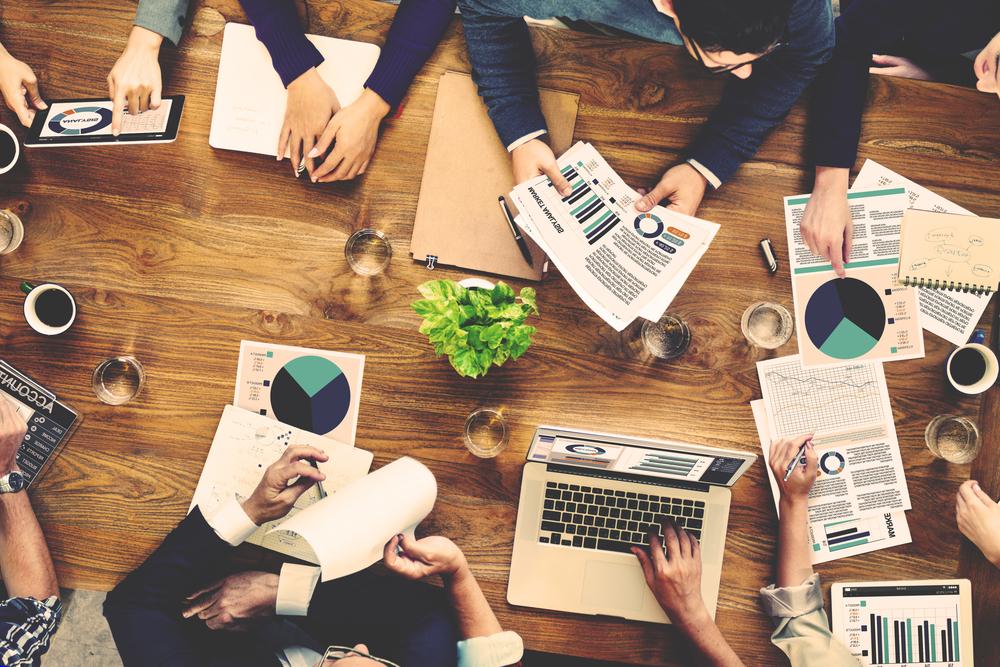 Schiller Park President and Board of Trustees met March 16.
Here is the agenda as provided by Schiller Park:
IN ACCORD WITH THE APPLICABLE STATUTES OF THE STATE OF ILLINOIS AND ORDINANCES OF THE VILLAGE OF SCHILLER PARK, A NOTICE IS GIVEN HEREBY THAT THE REGULARLY SCHEDULED BOARD MEETING OF THE PRESIDENT AND BOARD OF TRUSTEES, WILL BE HELD ON THURSDAY, MARCH 16, 2017, AT THE HOUR OF 7:00 P.M., IN THE BOARD ROOM OF THE VILLAGE HALL. 9526 W. IRVING PARK ROAD, SCHILLER PARK, ILLINOIS, DURING WHICH MEETING IT IS ANTICIPATED THAT THERE WILL BE A DISCUSSION OF AND, IF DETERMINED, ACTION UPON THE FOLLOWING:
AGENDA
I. CALL TO ORDER:
II. PLEDGE OF ALLEGIANCE:
III. ROLL CALL: President B. Piltaver
Trustee R. Klug Trustee R. Desecki Trustee R. Lima Trustee C. Gorzynski Trustee M. Diaz Trustee L. Fritz
Village Clerk C. Irsuto
IV. APPROVAL OF MINUTES:
Regular Board Meeting of March 2, 2017
V. PERSONS WISHING TO BE HEARD:
VI. CONSENT AGENDA FOR CONSIDERATION AND ACTION:
A. Acknowledgement of receipt, and authorization to place on file the following:
1. Report from the Department of Community Development for the month of February 2017.
VII. COMMITTEE OF THE WHOLE DISCUSSION ITEMS:
1. Water Main Projects 2017 - proposed construction bids and recommendation
2. Delta Lift Station-proposed construction bids and recommendation
3. GovHR USA Temps - proposed Agreement for Interim Public Works Director
4. ID Networks - proposed payment for a Records Management System related to new 911 MCD
5. Konica Minolta-proposed Agreement for a Document Management Computer Program
6. State of Illinois Central Management Services Department - proposed joint purchase of rock salt Bid process
7. Cook County - proposed Resolution to commit matching funds for CDBG funds on Soreng Avenue project
8. The Hill Group - proposed purchase and install a sensor activated exhaust fan in Fire Station Bays
9. M-K-proposed purchase and install of digital sign at Recreation Center
10. Executive Session - Workers Compensation Settlement
11. In Committees:
a. Administration/Finance Committee (1.) Parking Lot/Deck and hotel, gas audits; (2.) budget to actual report; (3.) procurement policy revisions; (4.) Investment advisor; (5.) Records, Village Clerk
b. Community Development Committee - (1) CP/CN Rail Yard redevelopment; (2) West Gateway develop; (3.) Municipal campus space, architect; (4.) L & R Group License Agreement with Wally Park for parking on Scott Street; (5.) Mikoda proposed Cove residential subdivision at Scott Street and Irving Park Road
c. License Committee - (1.) Gaming Parlor License Limiting Ordinance
d. Public Safety Committee - (1.) 9-1-1 Consolidated Dispatch; staffing Police Station after MCD starts
e. Public Works Committee - (1) Floodplain Map; (2.) Intergov. Viaducts repair
f. Recreation Committee 12. Village Engineer Comments
13. Village Manager's Report - Budget schedule
14. Department Head Comments 15. Elected Official Comments
VIII. COMMITTEE REPORTS FOR CONSIDERATION AND ACTION:
A. PUBLIC SAFETY (Police. Fire Emergency Management, 911 and EMS)
Chr. Diaz, Gorzynski, Piltaver:
1. Motion to approve a Contract with ID Network to purchase and install a Records Management System in Schiller Park that is compatible with our Municipal Partners in the 911 Municipal Consolidate Dispatch in an amount totaling S60,500.00 per quote.
2. Motion to approve an Agreement to purchase and install from The Hill Group at the quoted fee of $6,520.00 a replacement exhaust fan with automatic sensor controls to ensure air safety in Fire Station #1 Bays.
B. RECREATION (Parks, Special Events, Senior Services, Library) Chr. Klug, Desecki. Lima: Motion to approve the purchase of a digital display sign from M-K Signs Inc., for the Bluthardt Recreation Center per a joint bid process with the Public Library in the amount of $23,765.00. The Library Board will act on purchasing the other sign at their next meeting.
C. LICENSE (Business, Liquor. Ordinances, Utilities, and General Permits) Chr. Fritz, Diaz, Gorzynski:
No Report
D. PUBLIC WORKS (Streets, Water, Storm Water, Engineering, Fleet/Building Maintenance) Chr. Desecki, Fritz, Klug:
Motion to accept the Bid Agreement and Agreement for various Water Main Construction Contracting Services with Girardi Sewer & Water in the amount of $694,868.95.
Motion to accept the Bid and Agreement for Delta Lift Station Construction Contracting Services in the amount of $499,999.99 from Trine Construction Corporation.
Motion to approve an Agreement with GovHR USA Temps for Timothy Ridder to provide Interim Public Works Director services $77.00 at an hourly rate of $77.00 with an average of 40 hours per week.
Motion to participate in the State of Illinois Department of Central Management Services joint purchasing Rock Salt Bid Process for the 20172018 Winter Season.
E. ADMINISTRATION/FINANCE (Human Resources, Insurance, Bills, Legal) Chr. Lima. Desecki. Diaz:
Motion to approve the current List of Bills in the amount of $377,635.79.
Motion to approve an Agreement with Konica Minolta for the Square 9 Global Search program in the amount of $5,300.00 to organize and manage scanned documents and an Agreement for Scanning Services at $75.00 per hour.
F. COMMUNITY DEVELOPMENT (Planning, Zoning, Health, Building,
Environment, and Transportation) Chr. Gorzynski, Fritz, Piltaver:
Following on the agenda is a Resolution Authorizing an Application to Cook County for Community Development Block Grant Funds for resurfacing of Soreng Avenue.
IX. REPORT OF THE MAYOR FOR CONSIDERATION AND ACTION:
A. Proclamations:
None
B. Appointments:
None
C. Other Matters:
A Resolution Authorizing an Application to Cook County for Community Development Block Grant Funds in the amount of $200,000.00 for Program Year 2017 including a Commitment of up to $340,000.00 in Local Matching Funds for Resurfacing of Soreng Avenue between 25" Avenue and the CP Rail Railroad Tracks.
X. OTHER BUSINESS:
Citizens Wishing to be Heard
XI. EXECUTIVE SESSION:
A. Employment Matters (Sec. 2-C-1) B. Collective Bargaining (Sec. 2-C-2) C. Pending Litigation (Sec. 2-C-11) D. Executive Session Minutes (Sec. 2-C-21) E. Property Acquisition (Sec. 2-C-5)
XII. ADJOURNMENT"
Want to get notified whenever we write about
Village of Schiller Park Village Board
?
Next time we write about Village of Schiller Park Village Board, we'll email you a link to the story. You may edit your settings or unsubscribe at any time.
Sign-up for Alerts
Organizations in this Story
9526 West Irving Park Road
Schiller Park, IL 60176
More News