University of Chicago Graduate Council selects committee heads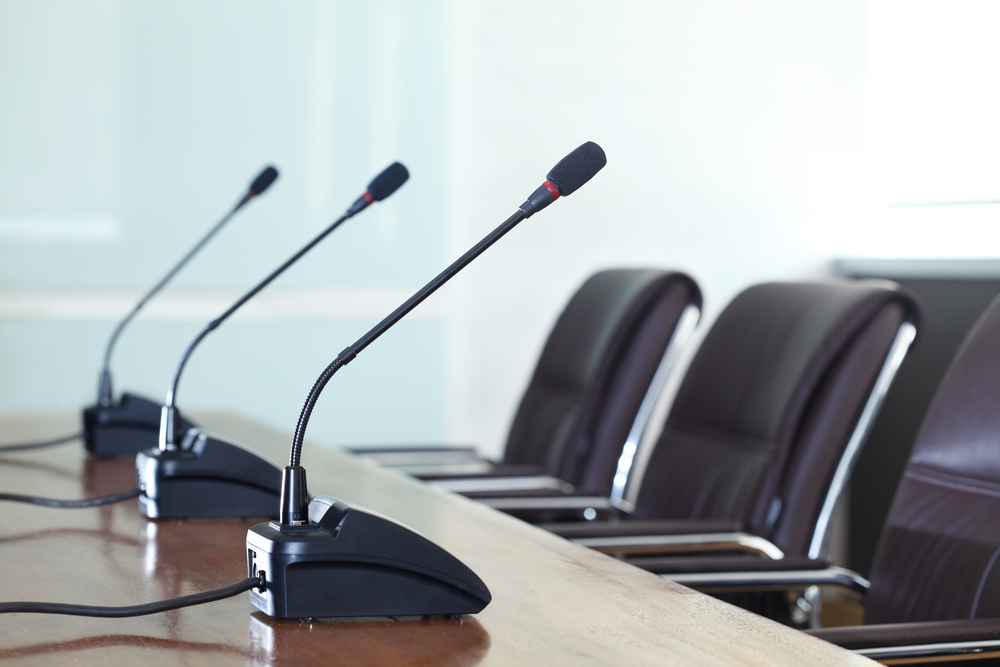 The University of Chicago Graduate Council met Oct. 10 to select committee heads.
Here is the meeting's agenda, as provided by the council:
GRADUATE COUNCIL
University of Chicago
October 10, 2016, 7:30 p.m.
Booth School, Harper Center C-05
AGENDA
? Call to order 7:33pm
? SG Slate presentation by Eric, Salma and Cody
? Assembly business
? Approving and confirming cabinet at next meeting
? About 12 committees
? Slate collects applications, interviews and appoints chairs
? Selections must be approved by College and Graduate Council
? Slideshow with candidates presented
? Motion to approve committee chairs
? In favor: 13
? Opposed: 0
? Abstain: 0
? Motion passes
? Introductions
? Megan, Carlos and Jake the GC SG Exec members
? Jake (Booth) and Carlos (Harris) are Co-Chairs
? Hope to improve the efficiency of GC
? Megan (Booth) is the Graduate Liaison to the Board of Trustees
? Overseeing the Student Perspective series
? Approving '16-'17 Structure
? Voting to approve structures that were lined up last year
? Org Chart- Jake/Carlos
? Executive Vice Chair: Neha Nigam
? New funds will require more publicity to encourage funding applications
? She will perform a centralized marketing function, to coordinate the different committees and spread information
? Can hold town halls at different divisions, publicize GC opportunities and funding sources
? Graduate Issues Chair: Miriam Gonzalez
? New position to channel discussion about issues facing different divisions
? Miriam can set up discussions, debates and town halls focused on these issues
? Unionization will be one of these issues
? People from both sides of an issue can present information
? Finance: Elyse Watkins
? Under Finance: Academic and Professional Fund: Irma Darmali; Social, Arts and Culture Fund: Lingfei; Mental and Physical Wellness Fund: Tim Cronin
? The online application has an option to select a fund, but the committee will evaluate the applications and reassign if necessary
? Social Chairs: Lisa Fan, Kayla Mendel
? Travel Fund Chair: Nicholas Williams
? Rep: How were the chairs selected? Was an email sent to every graduate student? It would be better to be more transparent, especially as the committees decide funding
? GC Exec Board was advised to have the committees set up before the first meeting
? Reached out to the University, some are people that ran for reps and lost, others were just interested in helping
? Selected committee heads from the pool of applicants after interviews and resume submissions
? Over 1,000 people came to the Octoberfest kickoff, and it was used as a marketing event; a list of interested students was compiled
? Hope to involve these students as committee members this year, and then they might be able to lead next year
? Would have been nice to have had an email sent to everyone
? Next year it would be nice to have a team set by the summer
? The infrastructure for more transparency overall is being set up this year
? Last year Casey and Elliott did send out an email to all graduate students, but it is hard to send emails to the entire school (bureaucratic regulations through UC make it hard to do)
? The new website will help increase awareness and transparency
? Rep: Last year Elliott and Casey worked hard to fill the positions, and this year there were several chairs that dropped out, and they were filled as they left.
? This year GC can work on developing a way to reach out to people in a more transparent and democratic way
? Rep: It seems like the people that were most interested were part of GC, and then were known to the GC Exec Committee
? Rep: The exact positions to be filled weren't in the email
? Lisa: There was an email sent out, but there wasn't a large response
? Motion to approve:
? In favor: 7 (Nick, Victor, Lisa, Kayla, Andrew, Lingfei, Elizabeth)
? Opposed: 0
? Abstain: 3 (Jesus, Miriam, Elyse)
? Motion passes
? Can send an email out to gather reps that are interested in reforming the Committee Chair selection process
? Could have elected an interim committee
? Would be more efficient to elect people that are committed to the position, instead of interim chairs
? There was already a committee approved, might be better to move forward now
? Could set a timeline, or a committee to work on future proceedings
? Will send out an email to the GC listserv to gauge interest and set up a working group
? Need to set up a Summer Committee by the end of the quarter
? Title changes- Jake/Carlos
?
? Fund Approvals- Jake/Carlos
?
? Meeting Cadence- Jake/Carlos
?
? Updates
? Leadership-Jake/Carlos
? Ivy+ Summit-Jake/Carlos
? Website-Nick
? Gc.uchicago.edu
? Funding applications are on this page
? Student Perspective Series-Megan
? Finance Committee-Elyse
? Funding decisions from last year for approval
? Funds would come from current funding cycle
? There were outstanding reimbursements from last year
? Does the Criminal Justice Reform Conference have access to other funds?
? SGFC won't fund because GC is funding
? Re-requested money from GC
? Jesus: Last year the maximum was 3500, seems like a lot of money for 100 people
? Megan: This is still rollover from last year, this determined whether or not they could have a conference
? Motion to approve:
? In favor: 7 (Mariah, Lisa, Miriam, Victor, Elizabeth, Lingfei, Megan)
? Opposed: 0
? Abstain: 2 (Jesus, Elyse)
?
? Travel Fund-Nick
? Social Committee-Lisa and Kayla
? Issues Chair-Miriam
? Executive VP-Neha
? Updates from schools, divisions, or community-Anyone
? Adjourn (to the Pub!)
Exhibit 1 – GC/Assembly
Next Graduate Council meeting:
Monday, October 24, 7:30pm
Harper Center Room C-05
Next General Assembly meeting:
Monday, October 24, 6:00pm
Harper Center Room C-02
Exhibit 2 – GC Budget
2016-17 GRADUATE COUNCIL BUDGET (approx., does not include operating revenue)
Support for Groups and Individuals
Travel Fund $141,800
Professional & Academic Event Fund 110,000
Social, Arts & Culture Fund 72,000
Mental & Physical Wellness Fund 50,000
TOTAL $373,800
Graduate Council Programming
Social Committee $100,000
Administration 10,000
TOTAL $110,000
GRAND TOTAL $483,800
Discussion on budget
? Jesus: Last year we voted on funding for groups, but not on Travel Funds. Full body approves some decisions and not others, what is the rationale for us approving funding for group on campus and not Travel Funds?
? Jake: This was the structure last year, GC can change it if it wants, but the increased budget leads to more time constraints
? GC members that are interested can join the committees to help decide on funding
? Jesus: Can we get reports from the committees about where the funds are going? Concerned about giving power to unelected committee chairs
? Nick: Plan to staff travel fund with GC reps, need two reps to fund, and all funding is listed in the google drive publicly for GC
? Elyse: the Chair of each committee will have 3 GC reps, hopefully, on each committee, and they will discuss each application and reach out to groups with questions. All funding decisions will be available to GC
? Jesus: Would like to be notified of any SSA applications
? Nick: Met with divisions' Deans, will be sharing information with the Deans and the divisional reps
? Carlos: Everyone will have access to the Drive on the website
? Rep: Could you explain the proportions?
? Jake: based on demand for various areas from previous years
? Elyse: This vote won't be absolute, if there is a demand for a particular area, funds can be redistributed
? Motion to approve:
? In favor: 8
? Opposed: 0
? Abstain: 1
? Motion passes
Want to get notified whenever we write about
The University of Chicago
?
Next time we write about The University of Chicago, we'll email you a link to the story. You may edit your settings or unsubscribe at any time.
Sign-up for Alerts
Organizations in this Story
5801 S Ellis Ave
Chicago, IL - 60637
More News