Oswego Village Board reviews changes to special events ordinance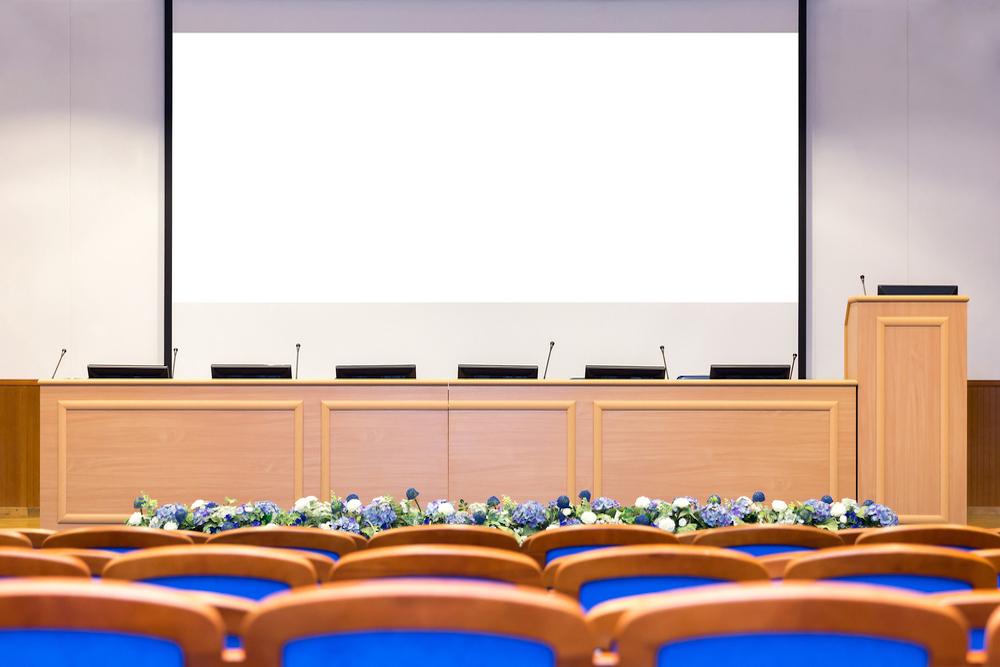 Oswego Village Board met Feb. 7.
Here is the agenda as provided by Oswego:
NOTICE AND AGENDA
NOTICE IS HEREBY GIVEN THAT A REGULAR VILLAGE BOARD MEETING OF THE OSWEGO VILLAGE PRESIDENT AND BOARD OF TRUSTEES WILL BE HELD ON
February 07, 2017
7:00 PM
Location: Oswego Village Hall, 100 Parkers Mill
A. CALL TO ORDER AND PLEDGE OF ALLEGIANCE TO THE FLAG OF
THE UNITED STATES OF AMERICA
B. ROLL CALL
C. CONSIDERATION OF AND POSSIBLE ACTIONS ON ANY REQUESTS
FOR ELECTRONIC PARTICIPATION IN MEETING
D. RECOGNITIONS/APPOINTMENTS
D.1. Employee Service Awards
a. Tina Touchette- 5 Years of Service (Village Clerk Department)
D.2. Retirement Recognition- Sergeant Dan Kipper
E. PUBLIC FORUM
F. STAFF REPORTS
F.1. Annual Fireworks Show Discussion
G. CONSENT AGENDA
G.1. January 17, 2017 Committee of the Whole Minutes
G.2. January 17, 2017 Regular Village Board Minutes
G.3. January 17, 2017 Closed Session Minutes (Approve, but Not Release)
G.4. Resolution Approving the Oswego High School Homecoming Parade and Temporary Closure of US Highway 34 and IL Route 71.
G.5. Ordinance Authorizing the Disposal of Surplus Property Owned by the Village of Oswego; Public Works Vehicles and Salt Spreader. (First Read of Ordinance, Waiver of Second Read)
G.6. Resolution Authorizing Initial Acceptance of Public Improvements for the Sam's Club Truck Distribution Center Phase II, 2000 Weisbrook Drive, Effective February 8, 2017, and Reduction of Letter of Credit L5LS-155989.
H. BILL LIST
H.1. Approve Bill List Dated February 7, 2017 in the Amount of $999,751.17.
2-7-17 Bill List.pdf
I. OLD BUSINESS
I.1. Ordinance Amending Title 3 Chapter 2 of Village Code; Special Events. (First Read of Ordinance, Waiver of Second Read)
I.2. Resolution Adopting the 2017-2020 Vision, Mission, Values and Strategic Plan.
Resolution Adopting VMV SP 020717.docx
VMV SP Final 020717.docx
J. NEW BUSINESS
J.1. Resolution Authorizing the Execution of an Agreement with TPI Building Code Consultants Inc. as an Independent Contractor for Inspections and Plan Reviews for the Village of Oswego.
J.2. Resolution Selecting Sikich, LLP to Provide Auditing Services for Fiscal Years Ending April 30, 2017 through April 30, 2021 with Annual Fees of $36,150 for FY 2017, $36,805 for FY 2018, $37,542for FY 2019, $38,667 for FY 2020 And $39,827 for FY 2021.
K. PRESIDENT'S REPORT
L. TRUSTEE REPORTS
M. CLOSED SESSION
a. Pending and Probable Litigation [5 ILCS 120/2(c)(11)]
b. Appointment, Employment, Compensation, Discipline, Performance, or Dismissal of
Personnel [5 ILCS 120/2(c)(1)]
c. Collective Bargaining, Collective Negotiating Matters, Deliberations Concerning Salary
Schedules [5 ILCS 120/2(c)(2)]
d. Sale, Lease, and/or Acquisition of Property [5 ILCS 120/2(c)(5) & (6)]
N. POSSIBLE ACTION OF CLOSED SESSION ITEMS INCLUDING:
O. CALENDAR UPDATE
O.1. Calendar Update
Calendar_Update.docx
P. ADJOURNMENT
Want to get notified whenever we write about
Village of Oswego
?
Next time we write about Village of Oswego, we'll email you a link to the story. You may edit your settings or unsubscribe at any time.
Sign-up for Alerts
Organizations in this Story
More News