Lincoln Park High School Local School Council hears reports on attendance, GPA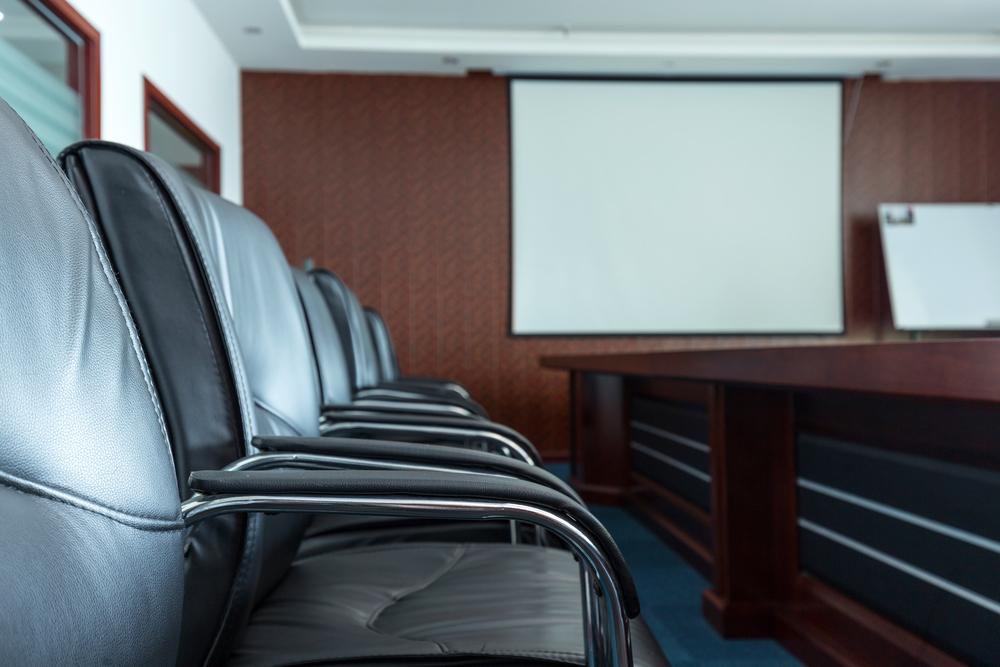 Lincoln Park High School Local School Council met Tuesday, Feb. 14.
Here are the minutes as provided by Lincoln Park High School LSC:
Lincoln Park High School
Local School Council
Monthly Meeting Minutes
02-14-17 Tue-- 6:00p.m.
Room 112
Call to order and roll call: Meeting called to order at 6:03 pm..Leslie Fox serves as acting chairperson. Jane and Tami not present.
Adoption of agenda: Jill motion to adopt agenda--Renee seconds it. Agenda adopted-(vote unanimous 8 to 0).
Approval of minutes from previous meetings: Nada makes a motion to approve minutes from the previous meeting; Theresa seconds. Motion approved (vote unanimous 8 to 0)
Announcements / Introduction & Welcome of Guests (Additional public and faculty participation: JROTC guest, Adrian Guachichullca, came to ask for LSC approval for St. Balderick's fundraiser. Goal is to raise at least $8,000. Also promote International Awareness Day. It's all for a good time and to raise awareness. Event will be held March 23. Nada puts a motion on the floor to approve the fundraiser for March 23, Theresa seconds the motion. Approval for motion will be voted on at next LSC Meeting (March)
Organization reports
Friends of Lincoln Park--Fundraiser March 31st
Band, Orchestra and Choir--The band went down state. About 60 people went down on a bus to watch. At the end of last week, they did a 2-day camp kicking off the preparation for their big competitions. Choir (Chamber Singers) is slated to go to New Orleans in March. Musical is next week--The Spelling Bee
School reports
Principal's report
A1-2 timely updates to LSC about progress toward CIWP benchmarks
FOT Currently 97%, about 30 additional students on watch list
FOT-attributes gain to collaboration on teachers' part. Good news, but it's still preliminary. Mr. Baker works with Freshmen Honors team to monitor the watch list.
Attendance 92%,.5% less than last year at this time. Senior attendance improved in January over the previous month and previous year--a rarity. Attendance--Ms. Delgado has met with many seniors and developed plans to get the senior attendance up school-wide
Average GPA 2.95 up from 2.7 4 years ago. Currently, 59% 3.0 or higher (unweighted)
By grade 60%--324/539 9th, 55.7% 245/440 10th, 59.8% 351/587 11th, 60% 321/533 12th
A4-6 Safe and orderly environment
Saturday detention ongoing. Reviewed attendance and conduct expectations with all seniors at end of 1st semester. UMOJA report Peace room coordinator followed up on social media situations, working with a class that has had some conflicts over politics recently. Mr. Johnson meeting with parents to develop attendance and conduct plans for students who have yet to meet standards.
B1-4 provides professional development, instructional coaching, and other resources for staff to implement CCSS-MYP standards
Professional Development-- School wide peer visit and reflection focused on "Look-Fors". Observed 20-25 minutes, gave feedback and reflection. Positive feedback from staff about visiting one room and staying longer than the data collection approach
Visited small alternative school for peer evaluation--leaned a lot
Roman arrives at 6:39
Budget Discussion
A1-5 regular report about budget/internal accounts
Had to return 132494 from 115 to Central Office. Details below:
37588--supplies
10514--contingency
42462--contingency
3000--transportation
15016--bucket pointer
19417--225 rollover
5398--225 rollover
4465--benefits pointer
1572--salary pointer
Checks
Check #6322 DEPOSIT FOR TRIP TO PARIS....................... 5000.00
Transfers
5000 for buses 124
7000 football helmet recondition
25000 contingency to teacher collaboration/training
Nada makes a motion to vote on the check for deposit of the check for the trip to Paris and the transfers for $5000 for busses (124), $7000 for football helmets, $25,000 contingency to teacher collaboration/training, and the $14,000 contingency (225); Leslie seconds motion. Vote is unanimous (9 to 0)
D1-3, responds to concerns of families, engages parents and LSC in problem solving
Middle School Mixer, more than 100 attended, Little Lincoln Info Session next week
E6-6 school environment that embraces diversity and cultural differences
African American History Month celebrations, Social Science Fair, Art installation celebrating diversity going up tomorrow on the 3rd floor. Planning International Night with Middle March
12th place in state for chess
1st and 2nd place in recent debate conference tournament
Basketball came very close to beating 2 top 20 teams, 2 tune up games for state playoffs coming this week and next. Good crowds, good press
Spring conditioning has started--still looking for boys Lacrosse coach
Student affairs report--
Students want a new microwave
Students need more working computers and printers during lunches and after school
Students feel that Lincoln Park does not support students who do not want to go to college. Students would like someone who can talk to them about career education. Lincoln Park focuses only on college readiness, College is not for everyone. Students would like resources to help them plan a non-college career plan
Nada has a follow-up about the Vegan food request. Sophia is open to students coming to her about special dietary concerns. Students need to be made aware of what is already there. Sophia says please reach out to her with your requests.
Committee Reports
Climate and Culture
Our official meeting time will be 5:00- 6:00 pm on 2nd Tuesdays of the month
Will see if we can organize a Fences movie showing. Leslie will get back to us with dates
LSC will continue to give tokens of appreciation--LSC gave a Valentine's today
Birthday cards will be distributed to staff beginning March
What does climate mean at LP? It starts from the inside of the school. Climate and Culture is happy to bring in outside support to supplement the inside effort
Amplify that support is proactive not just reactive
School Pride is going to be a focus of our efforts
Teacher voiced concerns about having a handicap spot available for her. When she drives up in the morning, other staff and parents are blocking her spot. Is there something we could do?
Communications
Video is on its way
The website is still in need of revision--the calendar in particular
PPLC
ILT is looking at restructuring PD meeting schedule
ILT is working on making deliberate connections between what they are doing in study groups and what they are doing for unit plans
Security issues in hallway
Old Business
Next month we need to set dates for principal evaluation. Either after the next meeting or on some other dates. We may start the process under "Closed Session" on next month's agenda
New Business
Nada makes a motion to amend the agenda to include St. Balderick's; Leslie seconds it. Vote in favor is unanimous (9 to 0)
Adjourn-- Nada makes a motion to adjourn meeting at 7:41 Leslie seconds the motion. Vote in favor is unanimous (9 to 0). Meeting adjourned.
Want to get notified whenever we write about
Lincoln Park High School
?
Next time we write about Lincoln Park High School, we'll email you a link to the story. You may edit your settings or unsubscribe at any time.
Sign-up for Alerts
Organizations in this Story
2001 N. Orchard St.
Chicago, IL - 60614
More News