Plaintiff expects swift state appeal of injunction against Election Day voter signups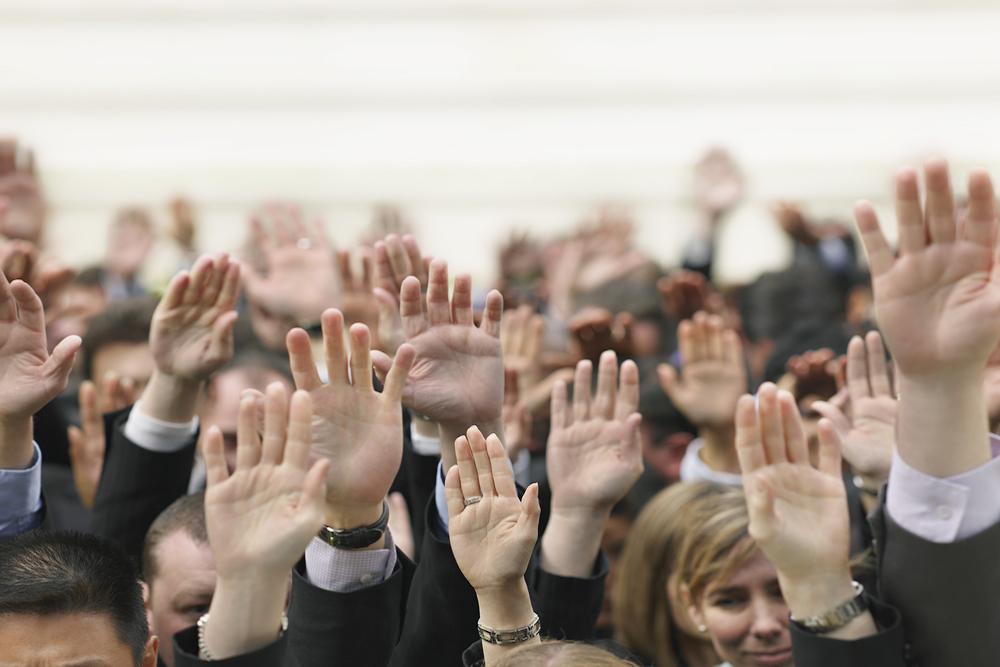 The Illinois State Board of Elections likely will quickly appeal a federal judge's preliminary injunction handed down blocking Election Day registration and voting options at polling places, a plaintiff's attorney in the case said.
"I don't know that they will appeal it, but it wouldn't surprise me if they did," Jacob Huebert, one of three Liberty Justice Center attorneys who filed the challenge to the state's same-day election law, told Chicago City Wire.
Judge Samuel Der-Yeghiayan from the U.S. District Court for Illinois' Northern District issued a preliminary injunction in late September blocking the state's law, which allows for same-day voter registration in counties with populations greater than 100,000. Normally in this case, an appeal deadline would be 30 days after the preliminary injunction is issued, but with the Nov. 8 election looming, such a filing to the 7th Circuit Court of Appeals likely would come much sooner, Huebert said.
Huebert also said he has not received notification from the election board counsel that the board will appeal.
"If they're going to do it, I'd expect it to happen within the next week," Huebert said.
Der-Yeghiayan's preliminary injunction is expected to have the greatest impact in densely populated areas of the state, such as Chicago, during the Nov. 8 election. Those are the only areas in Illinois where the state law is required. Der-Yeghiayan said in his preliminary injunction that the Illinois state law allowing for same-day election registration and voting is not being uniformly applied in all counties.
"While it is a desirable goal to make the voting process more readily available to United States citizens in Illinois and to encourage them to vote, that goal must apply equally to all United States citizens in Illinois," Der-Yeghiayan wrote in his order.
Der-Yeghiayan's ruling is a victory for fair elections in the state, Huebert said.
"This election will be conducted on a fair and equal basis," Huebert said. "That's what the judge sees in this case."
However, the District Court is still expected to consider the wider poll-level registration question.
"The judge is saying that we are likely to succeed on our constitutional claim," Huebert said. "But the court still needs to find that we will succeed, so that will happen down the road."
Plaintiffs who filed the challenge last summer allege Illinois' Election Day voter registration law is unfair and unequal because it is not applied uniformly in 82 counties with populations of less than 100,000. This distinction, the plaintiffs said in their challenge, violates the Equal Protection Clause of the 14th Amendment.
The Election Day Registration law, enacted in 2014, requires that all Illinois counties with populations greater than 100,000 allow same-day voter registration on Election Day. Less-populous counties need not provide for same-day voter registration if electronic polling is not available.
Prior to 2014, voters could sign up for what was called grace-period registration, which allowed unregistered voters to register and vote after the traditional deadline. Those registrations were filed in the county clerk's office or at a specifically designated site, not at polling places.
The 2014 change effectively extended the grace period through Election Day. The legislation was enacted in 2014 on a straight party-line vote, with all Illinois General Assembly Democrats voting in favor and all Republicans voting against. The law was signed by then-Gov. Pat Quinn, a Democrat. The state's current governor, Bruce Rauner, is a Republican.
Last summer, Western Illinois Republican congressional candidate Patrick Harlan of Galesburg joined with Liberty Justice Center, a Chicago-based public-interest litigation group, to challenge the state's Election Day voter registration. Harlan, the GOP candidate challenging incumbent Rep. Cheri Bustos (D-East Moline) for Illinois' 17th Congressional District, and the Liberty Justice Center filed the challenge Aug. 4 in federal court in Chicago. The Crawford County Republican Central Committee also joined in the challenge.
In addition the Huebert, Liberty Justice Center attorneys Jeffrey Schwab and James McQuaid are active in the case.
Named defendants in the challenge were the eight members of the Illinois State Board of Elections.
Want to get notified whenever we write about
Illinois Governor Bruce Rauner
?
Next time we write about Illinois Governor Bruce Rauner, we'll email you a link to the story. You may edit your settings or unsubscribe at any time.
Sign-up for Alerts
Organizations in this Story
Illinois Governor Bruce Rauner
More News