BGA reveals best ways Chicago City Council can resolve discussion time conflict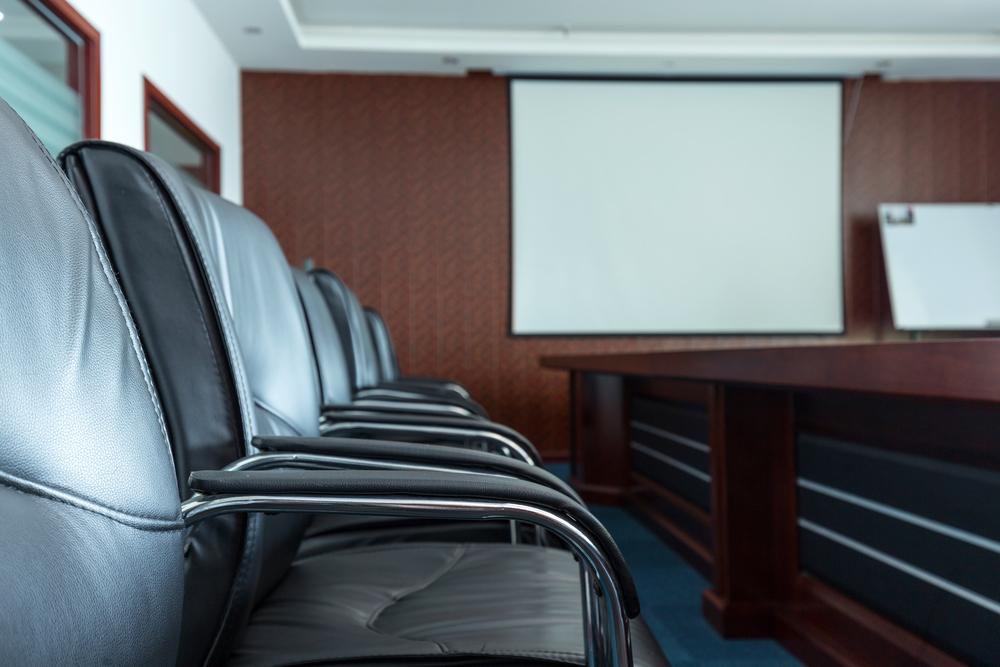 Amid the discussions regarding the Chicago City Council's approval of a rule on public comments during meetings, the Better Government Association (BGA) outlined ways the council can promote an open line of communication that works for both government officials and residents.
On June 28, aldermen voted on a rule that each City Council meeting would allow 30 minutes of open dialogue, with each person being allowed 3 minutes to speak. The decision came after a large digital clock had been installed on the wall of the council chambers.
Not everyone agrees that 30 minutes is an adequate amount of time for residents to speak with their government. For instance, resident Andy Thayer has sued the city for failing to provide an adequate amount of time for comments during council meetings.
Michael Graham, a lawyer for the watchdog group Project Six, said the new rule was "grossly inadequate," according to the Chicago Sun Times.
"The proposal can barely be described as an attempt to do the absolute, bare minimum in order to bring the City Council into technical compliance with the Open Meetings Act," Graham said. "Even under that rubric, the proposal is a failure. The rules are unlikely to withstand judicial scrutiny … resulting in more unnecessary costs to taxpayers."
According to BGA, an Illinois reform organization, these issues on comment time have a chance to be resolved before more litigation against the city. In an article, BGA's Madeleine Doubek laid out the best ways the city can handle the conflict.
"We're putting cameras on cops in Chicago, how about a few more cameras in City Hall?" Doubek suggested. "Streaming, posting, and airing video of committee meetings where most of the nitty-gritty work and debate on ordinances occurs seems like a logical step. Not many residents can take the time from work or school during the day to get to committee meetings, so they might want to be able to watch them later."
Along with the idea of implementing cameras, Doubek suggested the usage of witness slips and scheduling additional hearings.
"Illinois has a system that allows for citizens to weigh in on legislation via an online witness slip program. Nine other states also use online witness slips to allow citizens to express their views on proposals and legislation discussed in committee," Doubek said.
"When major topics come up, recognize them as opportunities for public input, openness, and transparency, and host hearings dedicated to one worthy topic as the council did when it discussed red-light cameras in 2014 and, more recently, when council members held forums in neighborhoods about police reform," Doubek added.
Doubek also said that organizing meetings can be effective for saving time and building trust.
"Start meetings by explaining what the agenda is, the expectation for scheduling, and time frames, and next steps," Doubek proposed. "Make available a few dozen paper copies of meeting agendas and proposed legislation and also post them online. Post transcripts of major committee hearings online and make them readily available on paper for those who ask for them.
"Citizens cannot be expected to know the ins and outs of council procedures, nor do all of us have access to computers. Clear meeting scheduling and descriptions and readily available printed agendas are small steps that can build trust," Doubek said.
As a final tip, Doubek suggested that council members make important statements easily accessible.
"Post and make available the opening statements and testimony of expert witnesses," she wrote. "Digital scanners and websites make these tasks far less onerous than they once were."
Want to get notified whenever we write about
Better Government Association
?
Next time we write about Better Government Association, we'll email you a link to the story. You may edit your settings or unsubscribe at any time.
Sign-up for Alerts
Organizations in this Story
223 West Jackson Boulevard
Chicago, IL - 60606
More News