Boykin blames Chicago gun violence on bad policy, poverty, drugs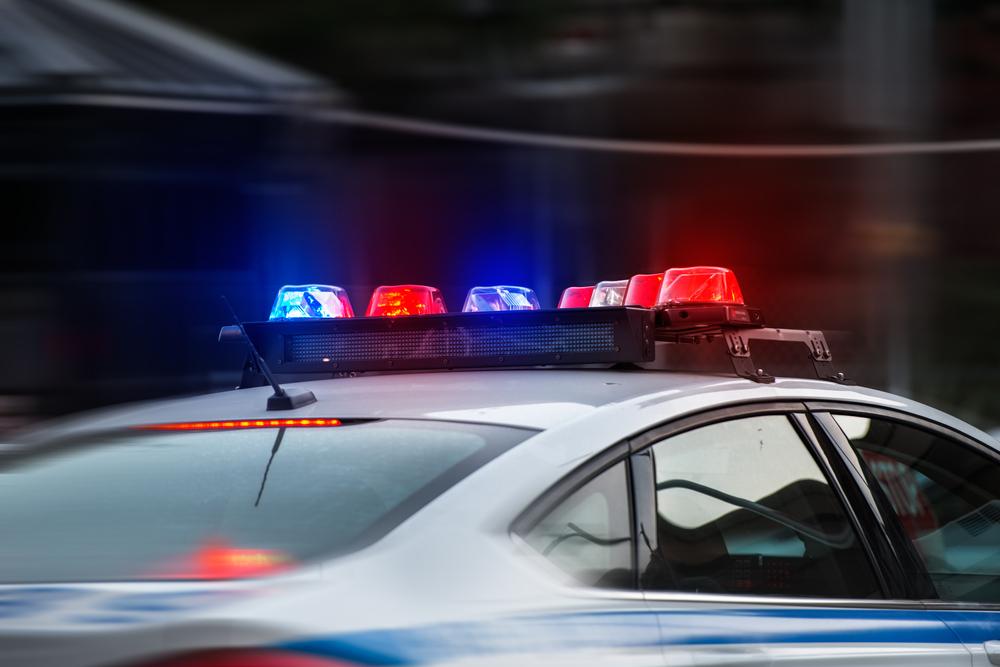 With a 2016 per capita homicide rate of 34.22 (as reported by the FBI), Chicago's problem with gun violence has plenty of politicians talking about solutions.
One of them is Cook County Commissioner Richard Boykin, who calls the crime wave "genocide" and recently discussed whether the United Nations should send in troops to help restore order, according to an article in the Dec. 14 issue of the Chicago Tribune.
Boykin had more to say about his suggestion during an appearance on the "Chicago's Morning Answer" radio show co-hosted by Dan Proft, who also is a principal in Local Government Information Services, which owns this publication.
During Boykin's guest appearance, show co-host Amy Jacobson and substitute host Shaun from Elmwood Park queried the commissioner about his views.
"We're not talking about troops on the ground," Boykin clarified. "We're talking about peace-keeping initiatives."
Boykin said during a meeting with Oscar Fernandez, U.N. assistant secretary-general for peacebuilding support, he was surprised that Fernandez was aware of Chicago's problem with gun violence.
Boykin said Fernandez told him that the U.N. was conducting a worldwide study on the effects of violence and the two discussed the possibility of presenting the results in Chicago next year, once the study is completed.
Boykin said he welcomed U.N. advice on reckoning with the crisis. He also noted that 80 percent of the more than 600 people killed in Chicago in 2017 are African-Americans, and many times, the perpetrator is another African-American.
"I'm concerned about the children who are being killed, I'm concerned about the senior citizens who are being killed, but I'm (also) concerned about the sheer terror that exists in too many of these predominantly black communities that are overwhelmingly poor," Boykin said. "And of course poverty has driven a lot of this."
Another part of Boykin's controversial claim is that what is taking place in Chicago is "genocide." During the broadcast, he cited a 1948 U.N. document, the "Convention for the Prevention and Punishment of the Crime of Genocide," which he said described genocide as conditions of life calculated to bring about physical destruction of a race or group of people.
"So I think when you look at neighborhood disinvestment, school closures combined with complete failure of existing neighborhood schools to provide a quality education for their students, health disparities and double-digit levels of unemployment, all combined with the proliferation of guns and drugs to fan the flames of violence, these are things that cause concern and alarm in me and others," Boykin said.
During the rest of the segment, hosts Amy and Shaun questioned Boykin's core argument, which asserts that extreme poverty, poor schools, high unemployment and other conditions are providing ripe conditions for guns and drugs to cause violence in inner-city neighborhoods.
"The real deal is black people aren't bringing guns into the country," Boykin said. "They aren't bringing them into this community (and) they aren't bringing the drugs in."
He claimed $5 billion worth of heroin was on city streets a year ago and reiterated his claim that U.N. involvement was a viable solution.
"We've had 12,000 shootings here over the past four years," he said. "If this were happening in a third-world country, we would cry genocide. We would send some folks in to help. We would say something is terribly wrong."
He cited the high unemployment in his home base in the Austin neighborhood, which reports black unemployment at 23 percent.
Shaun asked whether having the nation's first black president, Barak Obama, for eight years had helped the unemployment levels, as had been claimed.
"If what was happening in black community was happening up North or in the white community, there would be an outcry," Boykin said. "What I will tell you is this: we've got to get more investment in these communities. There've been pockets of progress in the city but not nearly enough across the board."
Want to get notified whenever we write about any of these organizations ?
Next time we write about any of these organizations, we'll email you a link to the story. You may edit your settings or unsubscribe at any time.
Sign-up for Alerts
Organizations in this Story
Chicago's Morning Answer • Cook County Commissioner Richard R. Boykin
More News