McAuliffe, Connelly focus on pipes during hearing on Legionnaires' outbreak at vets home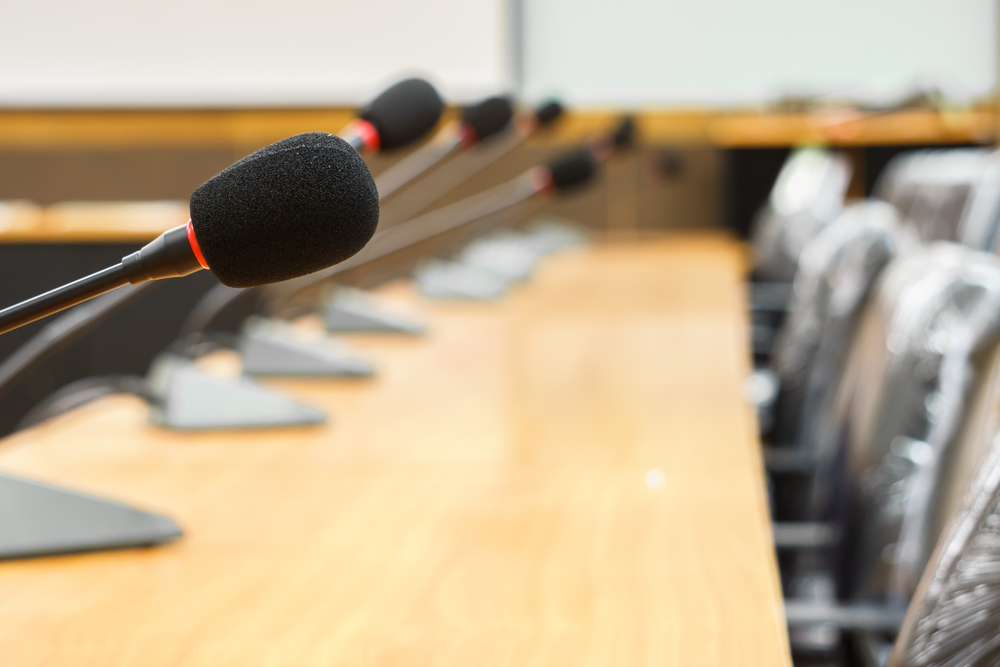 While veterans watched live from the Quincy Veterans Home, Rep. Michael McAuliffe (R-Chicago) and Sen. Michael Connelly (R-Naperville) raised questions about the plumbing system at the home that was the direct cause for the Legionnaires' disease outbreak that has killed 13 people since 2015.
For more than two hours at a recent joint Senate-House Veterans Affairs Committee hearing, Illinois Department of Public Health Director (IDPH) Nirav Shah and Illinois Department of Veterans' Affairs Director Erica Jeffries, answered dozens of questions, including inquiries from McAuliffe and Connelly about the site's pipe system where the deadly Legionella bacteria was found.
McAuliffe asked whether there were any new regulations regarding water piping depth and temperature if a new state-of-the-art facility were constructed.
Jeffries said while there are not regulations, many piping studies have shown copper and PVC piping are being used more to prevent bacterial diseases from spreading; however, there is no guarantee that would prevent a future outbreak.
"Certainly, as we consider the future of the campus ... that will include the leading experts in architectural and engineering design to help us think through that," Jeffries said.
Neither Jeffries nor Shah could speak to the depth and temperature of the water of the piping when asked again by McAuliffe.
"Does anyone know what the depth of the current system is and if we rebuilt it would it be 2 feet lower, a foot lower or the same?" McAuliffe asked.
Jeffries called on chief engineer Dave Clifford to answer the questions. Clifford said presently the pipes are 4-to-6 feet deep, there is no standard for plumbing depth and currently the site draws off the city water system.
"In the summertime when the temperature warms up we are able to see water temperatures as much as 81 or 82 degrees coming from the city of Quincy," Clifford said, adding an alternative water source could aid in lowering water temperatures.
Connelly said he had only one question and prefaced it by recalling the Legionella outbreak at the J.W. Marriott building in Chicago and the working task force that attempted to find out more about the disease outbreak at the home.
"I can't stand forces and I am going to do a task force to look into all task forces one of these days and I really don't like government speak and reports, so how in the world did they get it remediated so quickly at J.W. Marriott and we can't get it remediated here?" Connelly asked.
According to Shah, certain factors separate the 2012 Marriott outbreak and the 2015 Quincy occurrence, but one thing remained equal.
"We followed much the same action plan that we did with this situation," Shah said, adding as soon as the outbreak was reported the IDPH had the J.W. Marriott shut off the decorative fountain that was the supposed source of the outbreak. "In similar fashion IDPH on day one advised the Quincy Veteran Home to shut off the decorative fountains on the grounds."
Citing the Centers for Disease Control and Prevention (CDC), Shah said that no matter what steps any facility may take, any building with a large, complex water-management system cannot completely eradicate Legionella.
"The goal of the operation is to control it, and despite the best efforts to control, cases still reoccur from time to time," Shah said.
Shah said the CDC has reported a substantial reduction in Legionella levels due to the IDPH's efforts to heat pipes and perform thermal flushing and chemical detection.
"Most facilities only do one of those things; Quincy does all of them and according to the CDC progress has been made," Shah said.
Want to get notified whenever we write about any of these organizations ?
Next time we write about any of these organizations, we'll email you a link to the story. You may edit your settings or unsubscribe at any time.
Sign-up for Alerts
Organizations in this Story
Illinois Representative Michael P. McAuliffe (R-20th) • Illinois State Senator Michael Connelly
More News