Metra Board of Directors met December 13.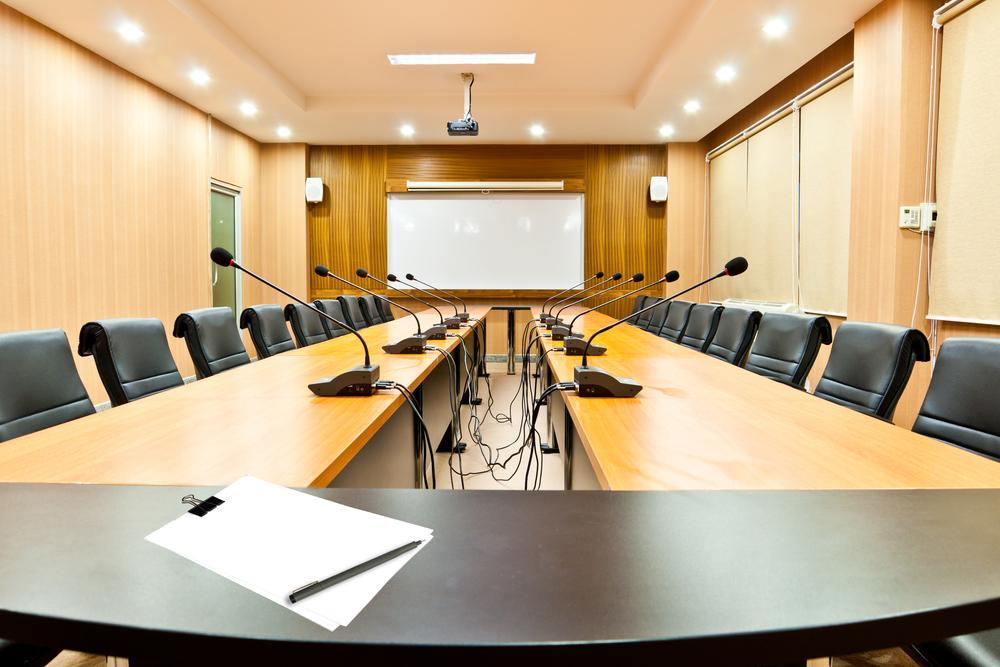 Metra Board of Directors met December 13.
Here is the minutes provided by the Board:
The Board of Directors of the Commuter Rail Division of the Regional Transportation Authority met in a public session for a Board Meeting on Wednesday, December 13, 2017, at 9:00 a.m. in the Metra Board Room, 547 W. Jackson Boulevard, Chicago, Illinois, pursuant to notice.
Roll Call:
Members Present: R. Brown, R. Craig, D. De Graff, A. Holt, K. Koehler, S. Messerli, S. Palmer, J. Plante, J. Zediker, and Chairman Carlson
Members Absent: None
Public Comment:
Tim Crossin spoke about Operation North Pole Charity that takes terminally ill children to a fantasy North Pole. Tim thanked Metra for helping the organization. Chairman Carlson recognized others.
Garland Armstrong thanked Don Orseno for helping the disability community.
Minutes:
1. Approval of the Minutes from the Board Meeting of November 10, 2017
Director Messerli moved and Director Plante seconded the approval for the Board Meeting Minutes of November 10, 2017. With a roll call vote, the motion carried unanimously.
Consent Agenda
2. Capital Procurements from November 10, 2017, through December 12, 2017
A-1 Change order for ERP Data Conversion Services
A-2 Change order for ERP Data Conversion Services
A-3 Contract for Service Vehicles
A-4 Change order for Overhaul of Air Conditioning Units
A-5 Contract for Furnish and Install an Above Ground Diesel Fuel Pipeline
3. Operating Procurements from November 10, 2017, through December 12, 2017
B-1 Contract for Air Filters
B-2 Contract for Rail Grinding Services
B-3 Contract for Alstom Signal Parts and Repairs
B-4 Contract for Microsoft Enterprise Software Agreement
B-5 Change Order for Incident Management System Services
Real Estate and Contracts
4. Bike Path Crossing Improvement Agreement with the Village of Fox Lake Milwaukee District North North Line (MD-N) – Fox Lake
5. Fiber Optic Easement Agreement with Comcast of Florida/Illinois/Michigan Inc. Milwaukee District North Line (MD-N) - Chicago
Director Plante inquired about A-1 and A-2. Director De Graff asked for A-3 to be pulled.
A-1 & A-2: Director Plante stated A-1 and A-2 are both change orders and asked Cherie Kizer, Chief Information Officer to explain the necessity and financial impact of the change orders. These firms provided help with trouble shooting after the conversion and general clean-up is a necessity. One contract we have only spent $10,000 where we have no current resources. We have a second contract where we have one resource who will continue to the end of the contract. That second contract is for $100,000 and will top out at just under $50,000. We are actually moving $20,000 of the unspent money on the other two contracts and putting $10,000 on each. The resources we have can continue until the end of March. We will come in at $300,000 of the $400,000 that we had planned.
A-3: A-3: Director De Graff asked if each category of service vehicle has a universal service limit and suggested a possibility of having different schedules according to the type of vehicle. Kevin McCann, Chief Mechanical Officer, explained there is a different criteria for police vehicles that is less. The rest of the vehicles are 725,000 miles, at 7 years. Director De Graff asked if the vehicles were traded in or salvaged. Kevin McCann said there is an on-line auction bid program.
After discussion of A-1, A-2 and A-3, Chairman Carlson requested a motion for the approval of the Consent Agenda. Director Plante moved to approve and Director Zediker seconded approval. With a roll call vote, the motion carried unanimously.
Receive And File Reports
6. Corporate Website Activity Report for November 2017
7. Management Personnel Report for November 2017
8. Metra Capital Procurements of $500,000 and Under for October 2017
9. Office of Diversity & Civil Rights Activity Report for November 2017
10. Real Estate Report for November 2017
11. Ridership Trends Report for October 2017
12. Commuter Rail System On-Time Performance Report for October 2017
13. Preliminary Revenues and Ridership Report for November 2017 – Not available at the time of the Board meeting.
14. Legislative Update for November 2017
No discussion ensued on the Receive and File Reports.
15. METRA/NICTD – A Strategic Partnership
Chairman Carlson gave some historical background on the partnership with Metra Electric and South Shore Line before introducing Mark Yagelski, Chairman of the Board of NICTD. Mark Yagelski introduced the President/CEO, Mike Noland, who gave a presentation to Metra Board of Directors on the Metra/South Shore Line Strategic Partnership. Mike Noland stated South Shore and Metra have been working together for over 100 years and the importance to market together. Promoting transit oriented development will grow existing markets by reducing travel time, improving reliability, and increasing convenience helping both Metra and NICTD.
Director Messerli asked Mr. Noland several questions. How was the $100,000 for PTC that was funded by bonds being repaid? Annual Capital investments received from Indiana tax put on leased railcars and the proceeds was used for capital projects. What is the rider response to the Wi-Fi on the train? Sometimes Wi-Fi will crash if many are downloading/streaming all at once. Overall, riders appreciate Wi-Fi. Bike racks were started on the weekends with high level boarding and we decided to put in fixed racks. The biking community is enjoying the racks because
Minutes of the Board Meeting December 13, 2017 Page - 3 -
they can stay with their bikes and keep the bike safe. Bike racks do take away seating but accommodations are made. Bike racks are taken out for winter. Director Messerli asked what the revenue is per rider. Per rider revenue is a little over $6.20.
16. Deputy Executive Director - Operations, State Of Metra Operations Report
Pete Zwolfer, Deputy Executive Director of Operations, reported that November 2017 on-time performance was 95.2%, the 33 consecutive month of reaching 95% or higher on time performance. There were 795 delays with 50% between 6-10 minutes delay and 20% between 11-15 minutes. Track construction, freight interference, and signal/switch failure topped the list. Unscheduled track work and freight was up due to the shopping season. There were 29 primary delays due to mechanical failures, 10 on coaches, 19 with locomotives.
17. Monthly Financial Report
Tom Farmer, Chief Financial Officer reported Metra financials for year to date October results focusing on trends and high points. Year to date fare revenue is about $1.9m or about 0.6% unfavorable to budget. Other revenue is over budget across the board because one time sales of rights and easements, advertising sales of space in the Ṇ underruns in police and ticket agents - staffing and overtime - and we are a bit smarter about where the Class I railroads will end up settling their contract. All of the major operating areas had good news, basically due to labor. Transportation was under budget $8.2m, largely labor. Engineering was $1.6m unfavorable, favorable labor offset by unfavorable materials. Mechanical $3.8m under budget, favorable labor, unfavorable materials. Administration was under budget $5.0m FY, October unfavorable $0.5m due to timing. Fuel, Electric power, Claims and Downtown Stations were all slightly under budget. So far, funding has fallen short $14.8 m, through August (we collect our taxes on a lag). Last month that number was $12.5m. It's going up at $2-$2.5 m per month. That suggests that our full year funding shortfall will be in the $25 m range. Actions taken should ensure we are OK. In terms of state funding, the good news is that the state borrowed $6.5 billion to pay bills and their unpaid backlog has gone from $16 billion to about $9 billion. The bad news is that the RTA still has a big backlog with the state. The state is still "into" the RTA for 9 months of payments on PTF and 17 months on ASA/AFA which is the payment for capital bonds the RTA floated with the state's promise to make the payments. If you run the list of the state's biggest creditors, the RTA is right up there with the biggest names on the list. Director Koehler suggested meeting in three months for financial review. Chairman Carlson asked for a Quarterly Review in April.
18. PTC Quarterly Update
Bruce Marcheschi, Chief Engineering Officer, gave a PTC Quarterly Update. For 2018 Metra is on target to meet all the milestones required to meet our extension in the year 2020 for Congress. Now 59% of our entire fleet is fully equipped with the necessary hardware with the intentions to have the remainder finished by October 2018. There is 91% of the 227 radio towers installed. The plan is to be finished by August 2018. The wayside components which go hand in hand with the towers is the same at 91% and will be finished by August 2018. The track segments installed are at 78% which is 7 of the 9 Metra track segments to be installed and finished by August 2017. The route miles in PTC Operation: The RID subdivision (40 route miles) will be in revenue service demonstration in Q3 2018. There is 31% (Corporate wide number) of personnel who will be completed with training by the end of 2017. Congress/FRA has changed their position as to what training should be done. The focus will be the segment that will be going in to revenue service demonstration. Rock Island will be first. The PTC safety plan is currently 60% complete and is the final process before final approval. The necessary spectrum has already been acquired through PTC 220 LLC.
Minutes of the Board Meeting December 13, 2017 Page - 4
19. Resolution – Appointment Of Assistant Secretary
Chairman Carlson read Ordinance No. MET 17 to appoint Anne Baird as an additional Assistant Secretary of the Board. Chairman Carlson requested a motion for approval of the Resolution. Director Koehler moved to approve and Director Plante seconded approval. With leave by the Board for the previous roll call, the motion carried unanimously.
20. CEO/Executive Director Report
Don Orseno, CEO/Executive Director and Jim Derwinski met on Thursday, November 16th with Carl Ice, Dave Freeman, DJ Mitchell and Pat Casler from BNSF.
On Friday, November 17th Don and Chairman Carlson, Directors Koehler, Messerli, Palmer, and Jim Derwinski, went to a groundbreaking event for the Z100 bridge project in Elgin with Senator Duckworth and Elgin Mayor Kaptain. The Senator has been a strong proponent of the project and was thanked for her support.
On November 29th Don and Jim attended the APTA Legislative Conference in Washington D.C. along with Sam Smith and Lynne Corrao.
On Thursday, December 7th Don and Jim met with Lance Fritz, Cameron Scott and Liisa Stark in Omaha, NE from the Union Pacific RR.
On December 19, 2017, at 10:00 a.m. there will be a Hearing in Chicago for the Transportation Committee on Infrastructure.
21. Resolution Honoring Ceo/Executive Director
Chairman Carlson read the Resolution No. MET 17-20 honoring CEO/Executive Director Donald Orseno. Director Carlson requested a motion for approval of the Resolution. Director Koehler moved to approve and Director Plante seconded approval. With leave by the Board for the previous roll call, the motion carried unanimously. All Board members, Mike Nolan and Jim Derwinski, the incoming CEO/Executive Director, said a few words to Don. Jim Derwinski presented a power point covering Don's past work history at Metra. Director Plante and Garland presented Don with a top hat.
22. New Business
Director Plante mentioned the Capital Investment Grant Program has been left out of some of the funding bills in Congress.
Director Palmer asked Chief Perez to speak briefly about how Metra is trying to keep the public safe. Chief Perez said Metra is doing their best to protect the public. Police presence is very important and security is seen and unseen.
23. Recess To Closed Session, Pursuant To The Open Meetings Act, For Matters Relating To Discussion Of Minutes Of Closed Meetings And/Or Semi-Annual Review Of The Minutes And Destruction Of Verbatim Minutes And/Or Discussion On Selection, Performance Or Discipline Of Specific Personnel Pursuant To The Open Meetings Act, Section 2.06 And Sections 2 (c) (1) And (21).
Minutes of the Board Meeting December 13, 2017 Page - 5
At 11:20 Director Carlson requested a leave with prior roll call.
Discussion With Possible Action
24. Resolution Under 2.06 of the Open Meetings Act Regarding the Semi-Annual Review of Closed Meeting Minutes and the Consideration of Destruction of Audio Tapes of Closed Meetings.
25. Adjourn
Director Koehler moved and Director Brown seconded to adjourn the Meeting. With leave by the Board for the previous roll call, the motion carried unanimously.
Board adjourned at 12:44 p.m.
https://docs.google.com/gview?url=https%3A%2F%2Fmetrarr.granicus.com%2FDocumentViewer.php%3Ffile%3Dmetrarr_e279a3e45564ba451e0c24c9d2f4a458.pdf%26view%3D1&embedded=true
Want to get notified whenever we write about
Metra Board of Directors
?
Next time we write about Metra Board of Directors, we'll email you a link to the story. You may edit your settings or unsubscribe at any time.
Sign-up for Alerts
Organizations in this Story
More News