PCP drug played significant role in teen's actions before shooting, experts say
"I understand that he was engaged in some violence before he was shot," Keith Graves, a drug recognition instructor, told Chicago City Wire. "McDonald dictated the events of that day, if he's on PCP."
The hallucinogenic drug phencyclidine, or PCP, in Laquan McDonald's system was a significant factor in what eventually led to his 2014 shooting death by Chicago police officer Jason Van Dyke, drug recognition experts say.
"I understand that he was engaged in some violence before he was shot," Keith Graves, a drug recognition instructor, told Chicago City Wire. "McDonald dictated the events of that day, if he's on PCP."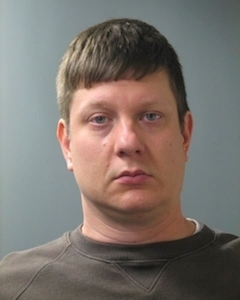 Jason Van Dyke was convicted of second-degree murder on Friday afternoon.
An autopsy showed that McDonald had PCP in his system.
Van Dyke was convicted of second-degree murder on Friday afternoon.
Graves, a retired police sergeant from the San Francisco Bay Area who now operates Graves and Associates out of Idaho, a training firm for police, business and schools, said that "PCP is a dissociative anesthetic. It was first developed in the 1960s for performing surgery while patients are still awake. It was dropped when they realized how dangerous the side effects are."
Graves said that an individual on PCP can't process thoughts in a normal way.
"Someone on PCP typically can't respond to an officer who orders them to stop whatever it is their doing," he said. "The command doesn't register with them."
McDonald had refused police commands to drop a knife.
Graves also said that anyone on PCP is prone to irrational thoughts and violent outbursts.
"We had a case back in the '90s where an unemployed guy on PCP walked by a construction site and thought if he starting breaking things they would have to hire him to fix it," he said "It took a full construction crew to hold him down before we got there."
The defense did use the opinion of a pharmacology expert in Van Dyke's defense.
Van Dyke's attorney, Daniel Herbert, quoted the expert's testimony about "rage, aggression, violent behavior," according to a report of the trial by the Chicago Tribune.
"Yes, Van Dyke did not know McDonald was on PCP that night," the Tribune quoted Herbert as saying. "But that didn't mean he didn't recognize McDonald was 'whacked' out of his mind, he said.
"Those symptoms of rage, aggression, violent behavior, drug-induced psychosis, that describes Laquan McDonald," he said. "Yeah, Jason Van Dyke recognized that. Did that play a factor in his decision to shoot? Absolutely."
Van Dyke himself testified at the trial that, "His (McDonald's) face had no expression, his eyes were just bugging out of his head. He had these huge white eyes just staring right through me."
Van Dyke, who is white, was charged with two counts of first-degree murder in the shooting death of the black teenager. Jurors, who began deliberating yesterday, were given the option of finding the 40-year-old Van Dyke guilty of the lesser charge of second-degree murder.
Want to get notified whenever we write about
Chicago Police Department/Police of
?
Next time we write about Chicago Police Department/Police of, we'll email you a link to the story. You may edit your settings or unsubscribe at any time.
Sign-up for Alerts
Organizations in this Story
Chicago Police Department/Police of
More News