Stanford report, Wirepoints president single out Chicago's pension crisis as a worst-case scenario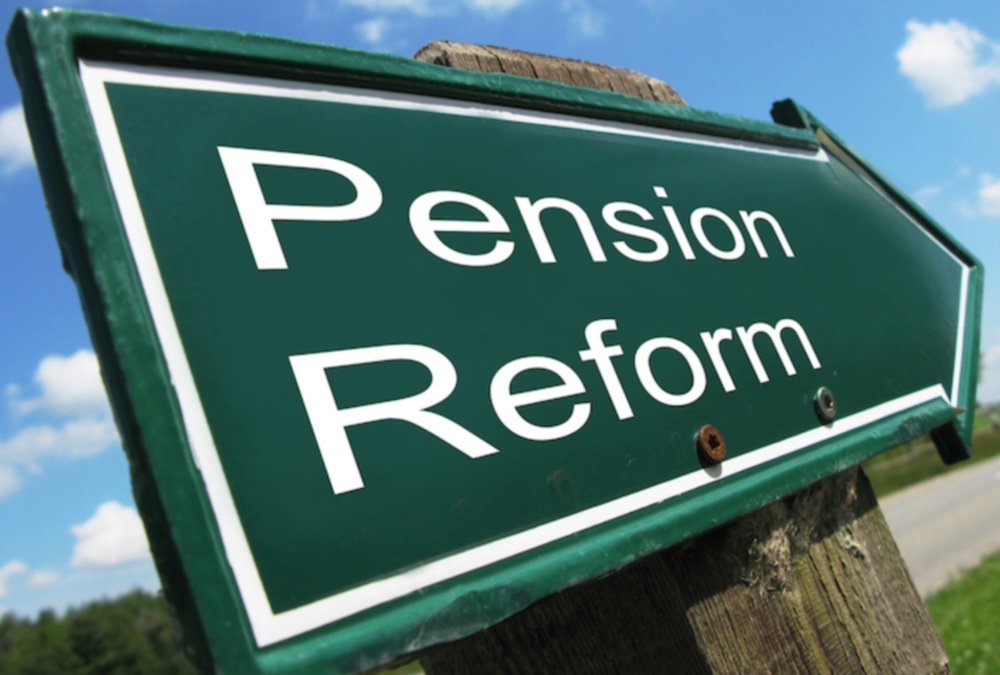 A Stanford University think tank has painted a grim picture of Chicago's pension liability, producing research with which a local leader of Illinois public policy reporting agrees.
The Hoover Institution recently released the 2019 update of "Hidden Debt, Hidden Deficits," an essay that looks at state and local government pensions comparing liability of the funds to revenues used to bolster them. Overall, the essay says, unfunded pension debt in the United States increased from $3.846 trillion to $4.145 trillion from 2015-2017. To contribute to these funds, state and local governments contributed 8 percent of each dollar of revenue raised in fiscal year 2017, which was a jump from 4.9 percent in fiscal year 2015.
Wirepoints President Ted Dabrowski
Illinois, and especially Chicago, were singled out in the essay. Illinois' governments contributed 14.8 percent of revenue to the funds but would need to put in 19.8 percent to keep pension liabilities from going up, according to the essay. And Chicago was cited as an extreme case, with the city contributing 33.2 percent but needing 66.3 percent.
Ted Dabrowski, president of Wirepoints.org, which reports on issues connected to the government and economy in Illinois, told Chicago City Wire that the city has done everything wrong it could possibly do with regard to handling pension liabilities. Benefits grew too fast and pensions went underfunded for about a decade, he said, and money that did not go to pensions went to new programs and hires as well as salary increases, which only served to raise pensions even more.
"So they had a double whammy – they weren't funding the pensions but they were making the pension obligations bigger, and that's made a huge hole in Chicago," Dabrowski said.
Poor legislation to tackle the problem also has helped to make what Dabrowski called a perfect storm. The only reason the crisis is not worse, he said, is that the stock market has been rallying for about 10 years to obscure the cracks. Former Chicago Mayor Rahm Emanuel tried to address the issue by raising property taxes, but pensions have continued to grow substantially, Dabrowski said. Current Mayor Lori Lightfoot said on June 21 that she will make pension debt a priority, the Chicago Sun-Times reported, but she had no specifics beyond creation of the Council of Economic Advisers to analyze the city's economic crisis.
Dabrowski said people will know the mayor is serious about tackling pension debt when she talks about getting an amendment to the constitutional clause protecting pensions so that changes can be made to cost-of-living adjustments and other areas. The Illinois Supreme Court has consistently ruled that no changes can be made to the pension formula, he said.
Standing firm on salary freezes and reducing positions to lower the cost of government also would help relieve pressure, Dabrowski said. However, the city still has a habit of giving out guaranteed raises and increased benefits in collective bargaining agreements to make union backers happy. Until that changes, police and firefighters will continue to have pensions that are bankrupt, core government services to help the needy will get slashed, and regular residents will be paying more to live in Chicago while people leave the city and the state, he said.
"It's all unsustainable. It can't last like this," Dabrowski said.
Want to get notified whenever we write about
WirePoints
?
Next time we write about WirePoints, we'll email you a link to the story. You may edit your settings or unsubscribe at any time.
Sign-up for Alerts
Organizations in this Story
More News