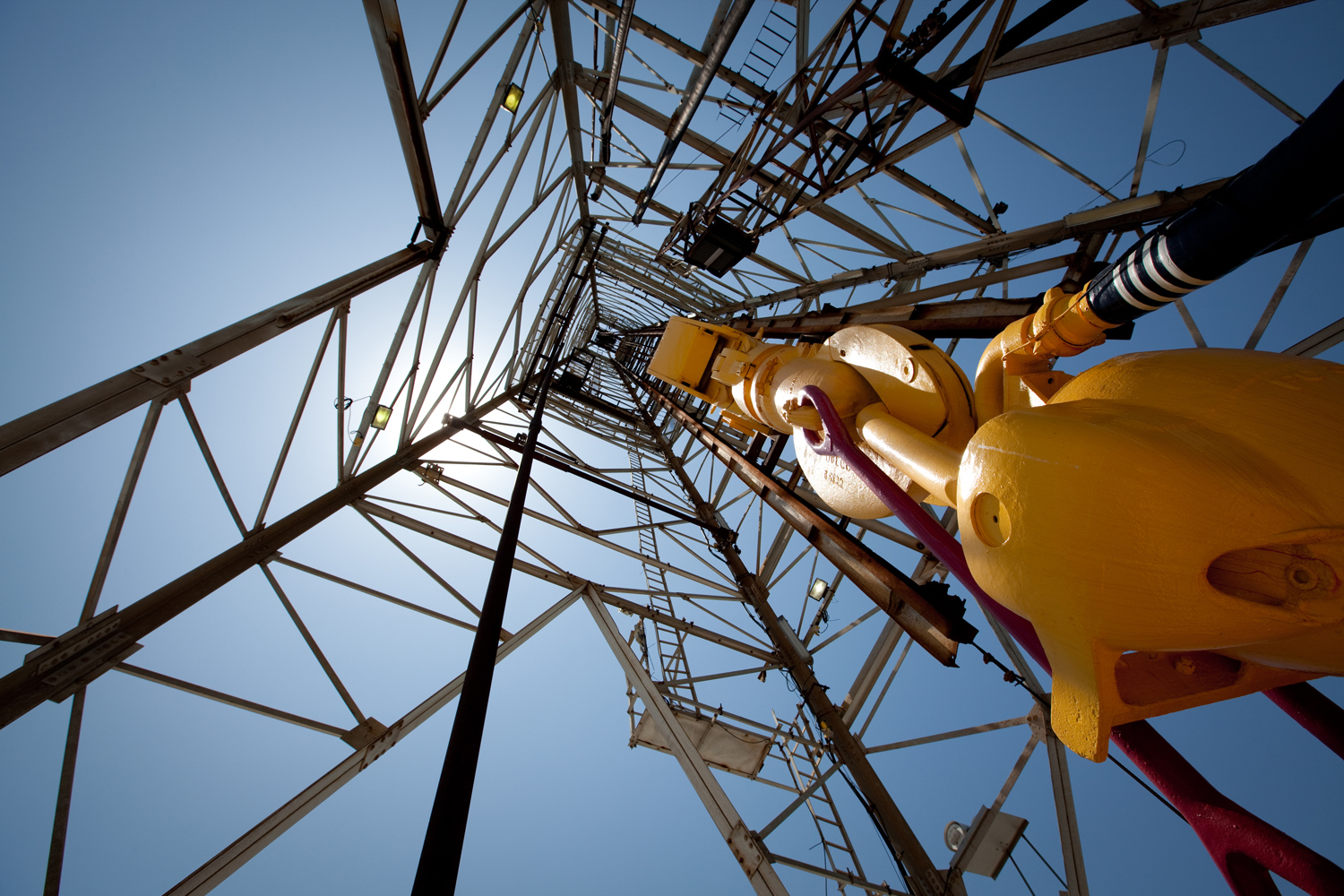 The oil industry is one of the goods-producing areas hit hard in the past year. The numbers were up in the February jobs report. | Ed Schipul / Flickr
Illinoisans are trading an "I" for an "I."
Indiana, lllinois' eastern neighbor, appears to be the most appealing Midwestern state for Illinoisans to flee to, according to recent U.S. Census Bureau data.
Government data show Illinois lost nearly 20,000 residents to the Hoosier State in 2015 alone -- an average of 54 per day.
That development is part of a larger trend in which Census figures indicate that Illinois lost 37,520 residents in 2016 -- the most of any state in the country -- and marking the second straight year the state has suffered a significant population loss.
A recent Chicago Tribune survey of former residents found that high taxes, the ongoing state budget crisis and the burgeoning unemployment rate are among the main reasons for Illinoisans to settle elsewhere.
"We've been working hard for better than a decade to create a better business climate, building amenities to make people want to live, work and play here," Holly Gilliam, a media relations specialist for the Indiana Economic Development Corporation, told the Chicago City Wire.
Part of Indiana's popularity stems from a system dedicated to making life more affordable for individuals and job creators alike.
Property tax rates in Illinois are more than 2.5 percent higher than in Indiana and easily rank among the highest in the country. In Chicago, sales taxes are roughly 23 percent higher than in Indiana.
The Illinois Policy Institute reports that industrial employers also find the Hoosier State far more attractive based on its standing as having the second-least-expensive workers' compensation system. By comparison, the Illinois' system is among the top 10 most expensive in the country, making it far less attractive for blue-collar manufacturing jobs.
Marty Flaska moved his Hoist Liftruck Manufacturing forklift company from Illinois to Indiana in 2015 and has since saved the company up to $4 million in operating costs, according to the Illinois News Network.
Overall, Illinois has lost manufacturing jobs in three of the past four years. According to MyStateLine, Illinois lost more than 12,000 manufacturing jobs in 2015 alone.
Mark Denzler, vice president and chief operating officer of the Illinois Manufacturers' Association, pegs the overall number of "good, high-paying manufacturing jobs" that the state has lost at more than 300,000 since the start of the new millennium,
By comparison, over the last eight years, Indiana, Michigan, Ohio and Wisconsin have added an average of nearly 95,000 such jobs.
"Combined, they would represent the second-largest city in Illinois," Denzler said of the number of losses.
He said the decline of the state's middle class is directly linked to the decline of those kinds of positions.
The vast majority of those leaving the state are younger, working-age adults looking for new opportunities, Denzler said.