Oversight group's leader laments lack of good reporting on bad government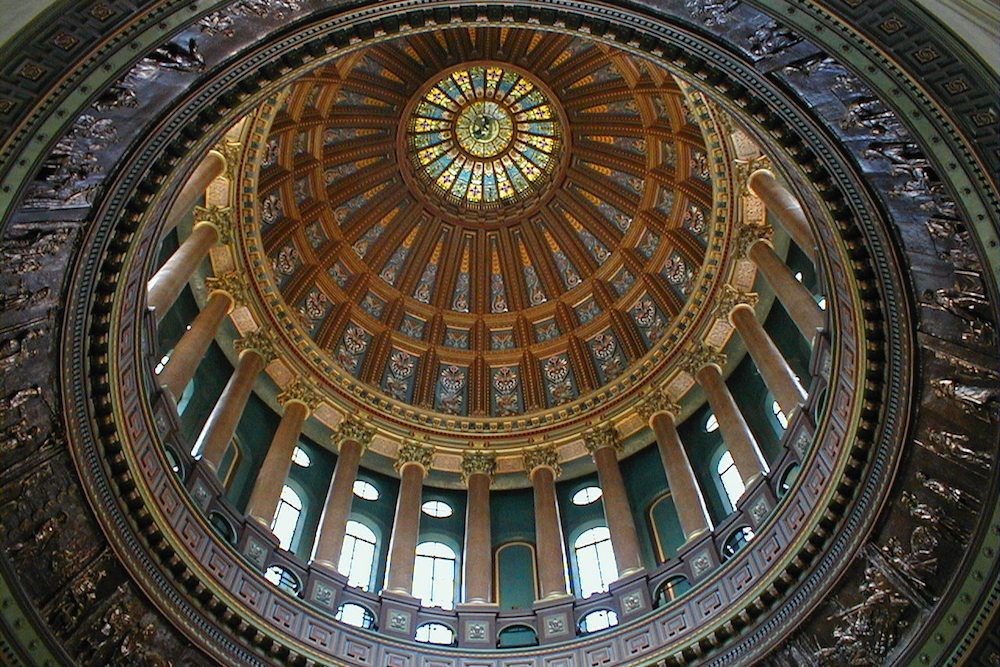 Illinois State Capitol | By Agriculture at English Wikipedia - Original uploader was Agriculture at en.wikipediaTransferred from en.wikipedia to Commons by Druffeler using CommonsHelper., CC BY-SA 3.0, https://commons.wikimedia.org/w/index.php?curid=10113961
A handful of reporters can't cover all of the dysfunction of the Illinois government, a government oversight group's leader told a media gathering recently.
Andy Shaw, president and CEO of the Better Government Association (BGA) President and CEO, argued that the lack of coverage brought about by big cuts in newspaper staff in recent decades makes it difficult for Illinois voters to make informed decisions in elections.
Shaw spoke at "The Future of News: Covering the Capitol," a forum hosted by the BGA.
"In 1992, there were 40 people covering the Capitol in Springfield -- 40 reporters under the dome," he said. "Now there are about 10. There were 20-plus bureaus, and now there are just a few. And here's the irony: We are in a dysfunctional state, a dystopian government, that can't deal with a budget, can't pay its bills and can't manage its pension crisis. At a time when information is so important, there's less of it available to people in Illinois."
While Shaw applauded the works that Capitol reporters put in, he argued that the small group alone can't hold lawmakers accountable in allocating a budget of more than $30 billion.
Shaw's remarks came as the introduction to a panel on how the state's media can work to fill in those media gaps. The panel included John O'Connor from the Associated Press, Angie Muhs from the State Journal-Register, Natasha Korecki from POLITICO Illinois, Chris Krug from the Illinois News Network, Clark Bell from the McCormick Foundation's Journalism Program, and Charlie Wheeler, who runs the University of Illinois-Springfield's graduate program on public affairs reporting.
"If you don't like your local unit of government, or any unit of government that's within your taxing jurisdiction, you don't have a choice," Shaw said. "You still have to pay your taxes even when you're getting ill-served by government. As a result, organizations like ours, along with the news media, are a critical way to educate and inform citizens, so that hopefully they'll register and think about candidates and who's working for them and who's working for themselves, and vote wisely."
While Shaw criticized the current state of Illinois' government, he also said 22 "good government" bills were signed into law in the last legislative session. He said that although he does not believe change will come quickly or easily, Illinoisans should stay positive and recognize the incremental changes for the better.
"We have an unyielding intention to get it right eventually," Shaw said. "We may not know it at the moment, but eventually, the mass, the majority, bend in the right direction. When informed and educated, and when thinking about what's better than the way it was, we end up heading in the right direction. And that, in my opinion, is one of the reasons why we have such a great country."
The BGA is a non-partisan watchdog group. Shaw said he can point to 157 examples of tangible results in its more than 600 investigations, including removals from office and revisions of bad policy. Shaw estimated that the group's efforts have led to at least $50 million in savings for the state government.
"Even though Springfield has seen a diminution in its coverage, in Chicago we've grown [at] BGA because there's been an understanding of the demand for the watchdog work," Shaw said. "We shine a light on government and hold public officials accountable. Simple as that. Better government is our right; it's what we're entitled to in exchange for our tax dollars."
Want to get notified whenever we write about any of these organizations ?
Next time we write about any of these organizations, we'll email you a link to the story. You may edit your settings or unsubscribe at any time.
Sign-up for Alerts
Organizations in this Story
223 West Jackson Boulevard
Chicago, IL - 60606
190 South LaSalle Street
Chicago, IL - 60603
More News