Political reporter says many questions about harassment in Springfield have yet to be answered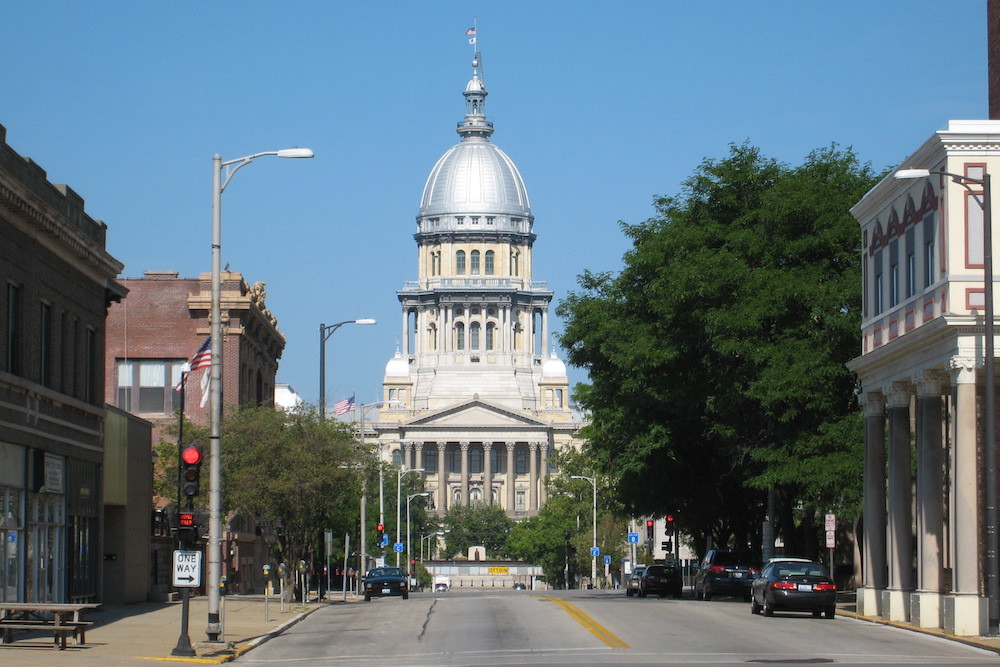 Springfield, Illinois | By Éovart Caçeir at English Wikipedia, CC BY-SA 3.0, https://commons.wikimedia.org/w/index.php?curid=10535377
The new focus on sexual harassment in Illinois state government has left a lot of questions unanswered, a Chicago TV reporter recently said on "Chicago's Morning Answer" radio show.
Mary Ann Ahern, a political reporter at NBC 5, went on the show on Nov. 9 to discuss where the state Capitol goes now that Sen. Ira Silverstein (D-Chicago) has resigned his leadership position after being accused of sexual harassment and an inspector general has been appointed to look into more accusations.
Sen. Ira Silverstein (D-Chicago)
At the core of the discussion was the 27 people who have made complaints in the state government since 2014. Ahern said nothing is known about who the complaints were made against, saying it could be staff or lobbyists, or how many of the complaints are sexual harassment.
"There's a lot of gray area out there, still," she said on the show, which is co-hosted by Dan Proft, who also is a principal in Local Government Information Services, which owns this publication..
ABC 7 reported on Nov. 5 that Silverstein resigned from the leadership team after Denise Rotheimer, a legislative activist, testified before a Senate panel that Silverstein had directed inappropriate comments toward her.
"Chicago's Morning Answer" played audio of comments Rotheimer gave concerning her accusations. She claimed Silverstein, who is married, told her she was intoxicating and looked like a movie star. Rotheimer said she lost hair and weight from the stress of the situation, and at one point admitted herself to a hospital.
At one point on a day after the testimony when Silverstein entered the Senate, Ahern said, he sat at his desk and seemed isolated. "He was a pariah," she said. "No one would talk to him."
Ahern said that if someone made a list of who would have been the top 10 candidates for being on a sexual-harassment list in the state legislature, she did not think Silverstein would be on that list and maybe in the top 100.
"So that is the part where everyone's going, whoa, they're really throwing him under the bus rather quickly when you know darn well there were folks way worse than him," she said.
Show co-host Bruce Wolf brought up comments by Chicago Tribune columnist Eric Zorn, whom Wolf called a sensitive liberal male, suggesting that Rotheimer coyly led Silverstein on.
"I agree with you that it's complicated," Ahern said.
Show co-host Amy Jacobson discussed the establishment of an inspector general in the state legislature to look into such matters, but wanted to know why the governmental body did not have a person in that position for about three years. Ahern put some of the blame at the feet of legislative leadership.
"It comes back to (House Speaker Mike) Madigan and (Senate President John) Cullerton," she said. "They're the guys in power. They claim that the Republicans didn't give them a name or they didn't agree on a name. It's a bunch of who knows what."
When she spoke with legislative aides about why the position had not been filled, Ahern said she was told it was because legislators were busy with the budget – an argument Ahern did not buy.
Legislators have undergone sexual-harassment training recently, but Ahern said it was basic instruction, such as not sending flirtatious emails and not staring.
"Some of it was like, really guys, did you not learn some of this at home when you were a young person and your parents raised you?" she said.
Want to get notified whenever we write about
Chicago's Morning Answer
?
Next time we write about Chicago's Morning Answer, we'll email you a link to the story. You may edit your settings or unsubscribe at any time.
Sign-up for Alerts
Organizations in this Story
More News