Police pension fund changes bring questions from GOP House panel members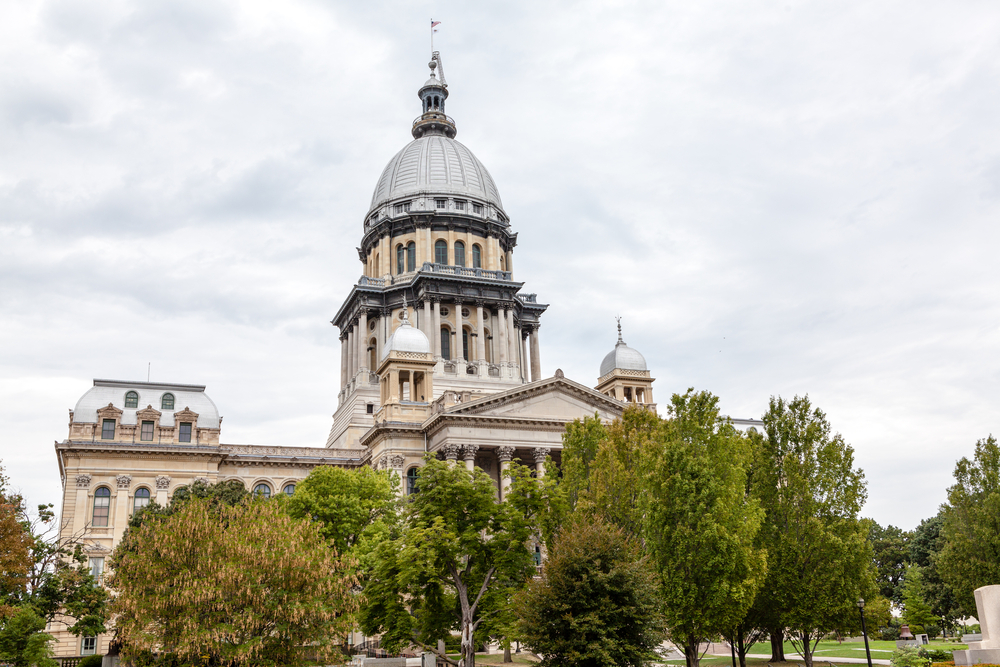 Illinois' budget being depleted daily by the pension crisis had Republicans seriously questioning Democratic-sponsored retirement legislation.
HB4701, sponsored and presented by Rep. Dan Burke (D-Chicago) at the April 12 House Appropriations Human Services Committee hearing, would allow police officers hired before January 2011 to participate in the Illinois Municipal Retirement Fund (IMRF) and transfer to a newly created Downstate Police Pension Fund upon reaching the 5,000 population threshold, having their service counted as Tier 1.
At the hearing, Rep. Grant Wehrli (R-Naperville) asked Eureka Police Department Officer Dave Alig if his employing municipality was OK with the new pension plan.
"They weren't paying Tier 1 benefits before, when it was a population lower than 5,000, and now you are moving from a Tier 2 to a Tier 1 and I assume there is a financial requirement to bolster the pension system," Wehrli said of the bill that would apply statewide.
After Alig assured Wehrli that the city has not shown any opposition, Rep. Jeanne Ives (R-Wheaton) called Eureka's pension fund healthy before asking Alig what will happen with the IMRF contributions.
"Are they rolling those into something, do they get to keep those, or are they (refunding) them?" Ives asked.
IMRF refunded the officers for their contributions and years of service, enabling the small force to reinvest the reimbursements to the Downstate fund, according to Alig, who also told Ives only three would be moved from Tier 2 to Tier 1.
"So what is the cost calculation," Ives asked.
After she was told it was a minimal fee, Rep. Mark Batinick (R-Plainfield) had more pressing questions for the officer, first asking Alig if he would be happy keeping the original retirement benefits he was promised when he started.
Alig said it would be something he would have to consider, prompting Batinick to go deeper.
"You can't answer what you are here testifying for," Batinick asked, adding the bill appears to read that Alig started out as Tier 1 IMRF and the officer wanted something similar.
"I just feel there is a loophole in the statue that forced us to go to Tier 2," Alig said.
Tier 1 downstate police and fire is a higher benefit then Tier 1 IMRF, Batinick said, adding Tier 1 IMRF has simple interest for retirement benefits as opposed to compound COLA (cost of living adjustment), which is a significant factor in the state's present pension crisis.
"So, if I was trying to solve your problem, because I am empathetic to your problem, I think there should be a solution that says in these few cases, you should be able to keep what you have," Batinick said. "You are asking for more than what you had."
Batinick said he was surprised the committee was even having the discussion with the state's pension liability.
"This isn't tailored for Eureka; it isn't tailored for three officers; it is tailored for the entire state, when there actually is a fairly simple solution that we can do by just saying in this instance you are going to stay in the plan that you have," Batinick said, adding he would be willing to work with Burke on a better bill.
Rep. Thomas Morrison (R-Palatine) cited a recent Wall Street Journal report that asked, "Why are states so strapped for cash."
"The two big reasons are pensions and Medicaid, and it talked about this is just a continuing burden, and not just in Illinois, but all across the country; we have overpromised," Morrison said. "We would like to work with you on a better solution."
HB4701 passed 8-4 and moved to the House floor.
Want to get notified whenever we write about any of these organizations ?
Next time we write about any of these organizations, we'll email you a link to the story. You may edit your settings or unsubscribe at any time.
Sign-up for Alerts
Organizations in this Story
Illinois House of Representatives • Illinois Municipal Retirement Fund • Wall Street Journal
More News