Rezin sees floodplain management bill through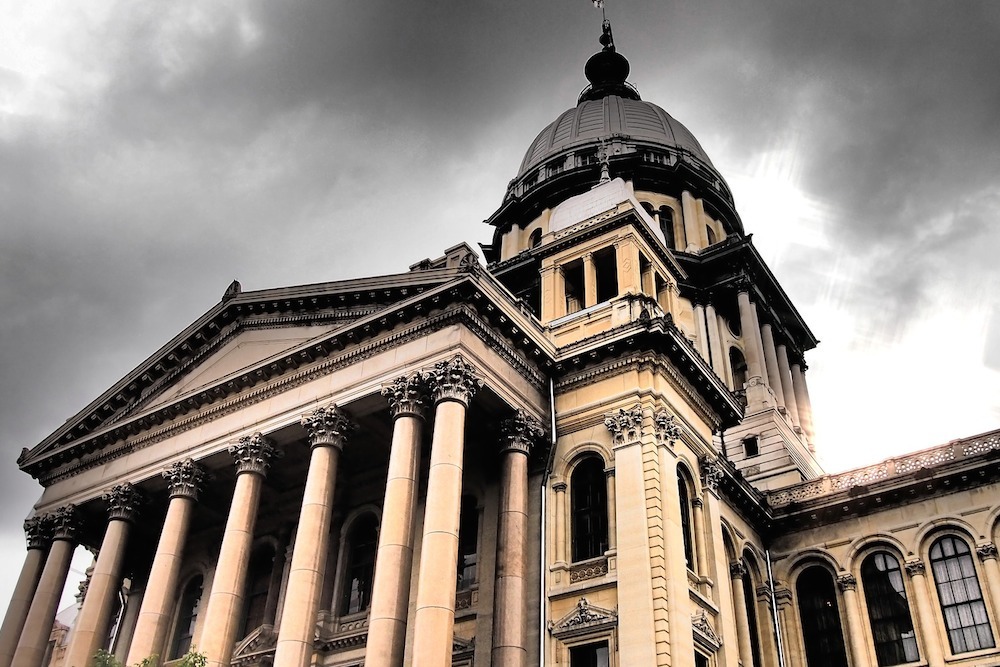 Sen. Sue Rezin (R-Morris) refuses to let the waters rise too high.
HB4748 would provide Illinois counties to set minimum standards for floodplain management to underline the use of cost-effective solutions to flooding problems, and assess and address overflowing difficulties that exist in urban areas as a result of urban flooding.
Sen. Sue Rezin (R-Morris)
"This is a bill that we worked hard on last year," Rezin said at the May 17 Senate floor debate.
Calling the legislation "bipartisan and bicameral," Rezin said it was composed with a collaborative effort to ensure passage out of both the House and Senate.
"We are asking for a vote in support of the bill again this year," Rezin said.
Seatmate Sen. Kyle McCarter (R-Lebanon) rose to question Rezin, asking if the bill allows any taxing entity to charge fees or taxes.
Before the Stormwater Planning Council goes to referendum for a tax increase, Rezin said, certain conditions must be met.
"The county must pass and enforce (an) floodplain management or stormwater management ordinance, which is approved by the IDNR (Illinois Department of Natural Resources), which is a very, very high standard," Rezin said.
A certified floodplain manager also must be on the county staff, attend a weeklong training and pass a rigorous test, she added.
"And the county must join FEMA's (Federal Emergency Management Agency) insurance program," Rezin said.
If the conditions are met and a referendum passes, the levy is only used to fund grants that would be used to implement the flood plan for the county.
While McCarter said he understood the intentions of the bill, he still could not support another possible tax increase.
"If you give new entities the ability to tax, you did that for one reason, so they can tax," McCarter said.
Though her seatmate rejected the notion, Rezin saw support from the opposite side of the aisle by Sen. William Haine (D-Alton), who spoke directly to McCarter's comments.
"To the previous speaker, local taxes that are implemented by citizens locally by referendum provide money to mitigate problems that the local citizens have with their particular area," Haine said.
Haine said a bill passed based on surface water flooding and taxation without a referendum a few years back that is now coming to fruition.
"Our levies will be 500-year flood-proof," Haine said.
The area that was threatened with decertification by FEMA, according to Haine, is now being certified, which means local industry will be secure for investment.
"Without the flood plan implemented with a new tax, Conoco Phillips would not have put $4 billion into a core project, which transformed the refinery into a booming entity," Haine said.
Rezin gave Haine some debate gratitude.
"I would like to thank the previous speaker for giving my closing argument," Rezin said.
By spending money on the front end, significant savings occur on the back end after flooding occurs, she said.
"And yes, companies do look at counties that do have certified flood managers who have flood plans in place," Rezin said.
With a 42-3 vote, HB4748 moved off the Senate floor.
Want to get notified whenever we write about
Illinois Department of Natural Resources
?
Next time we write about Illinois Department of Natural Resources, we'll email you a link to the story. You may edit your settings or unsubscribe at any time.
Sign-up for Alerts
Organizations in this Story
Illinois Department of Natural Resources
More News