GOP lawmakers urge against extending Metropolitan Pier and Exposition Authority term limits
Extending term limits for the Metropolitan Pier and Exposition Authority board is a bad idea, according to three Republican lawmakers.
SB427, sponsored by Majority Leader Rep. Barbara Flynn Currie (D-Chicago), would allow for the authority's board members to serve three terms instead of two. It would raise the term limit from eight years to 12 years.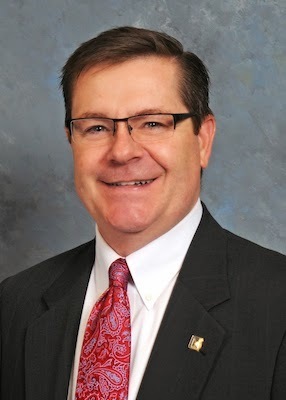 Rep. Grant Wehrli (R-Naperville)
"It doesn't require the governor or the mayor to make any reappointments among these individuals, but it does give the governor and the mayor the authority to appoint one of these members to a third term if that individual is making major contributions to the success of the enterprise," Currie said at the May 23 House floor debate.
The notion was immediately rejected by Reps. Peter Breen (R-Lombard), Grant Wehrli (R-Naperville) and David Harris (R-Arlington Heights).
"I feel like it is Groundhog Day; this bill keeps coming up over and over again," Breen said.
Reminding the floor that Gov. Bruce Rauner vetoed the measure, Breen asked Currie what changed since then.
"It was a good idea last time we passed the bill, and it will be a good idea this time when we pass the bill," Currie contended.
Bringing a vetoed measure to the House floor again is simply a waste of time, Breen said.
"The governor noted extending term limits is the anthesis of good government and that it was not in the public interest, and nothing has changed in this bill from the last time it went to the governor's desk," Breen said.
Wehrli wanted to know exactly what "a major contribution" consisted of as noted by Currie in her opening remarks. According to Currie, it would be "in the eye of the governor or the eye of the mayor."
"I don't understand why the governor would veto the bill; he doesn't have to exercise that authority if this bill were to become law," Currie said.
Wehrli asked Currie, who avoided his question, once more: "So when you are saying 'a major contribution,' you mean a work product and not financial contributions in some way?"
After not getting a direct answer again, Wehrli spoke to the bill, saying the last thing Illinois needs is the extension of term limits, especially for a board that has an abundance of volunteers. After Wehrli urged a no vote, Harris had asked how many members sit on the board, including the executive director.
"Nine," Currie said.
Harris wanted to know exactly how those nine appointments were made. Currie said the governor and mayor make the call for individuals who qualify for the certain criteria, including labor and convention tourism to name a few.
Harris asked what changed and what is working.
"They have some turnover now and are going a pretty good job," Harris said.
"How do you know?" Currie countered, challenging Harris to read a statement telling the House floor how very successful the authority is.
"I understand you would like to have that length of service, but I am not sure it really helps the board that much, and I recommend a no vote on this one," Harris.
Against the GOP's argument, SB427 passed 62-48 and will be placed on Rauner's desk once again for a signature.
Want to get notified whenever we write about
Illinois House of Representatives
?
Next time we write about Illinois House of Representatives, we'll email you a link to the story. You may edit your settings or unsubscribe at any time.
Sign-up for Alerts
Organizations in this Story
Illinois House of Representatives
More News