Support grows for prohibiting lawmakers' side work as property tax attorneys
Fritz Kaegi
If the process of assessing Chicago property taxes is "opaque," as the Illinois Policy Institute states, one thing is becoming increasingly clear: allowing aldermen to serve as property tax attorneys may be a conflict of interest.
As a result, a rising chorus of politicians is calling for a ban on the practice, including Chicago mayoral candidate Lori Lightfoot, and Fritz Kaegi, who upset Cook County Assessor Joe Barrios during the spring primaries.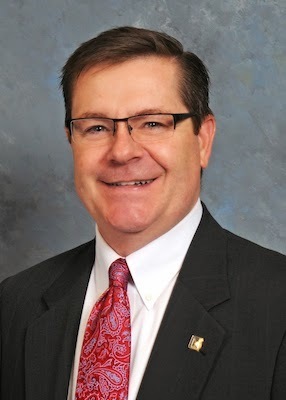 Rep. Grant Wehrli
An Aug. 24 article on the institute's website discusses Kaegi's support for keeping aldermen from performing such side work and looked at criticism of the practice.
The institute reported that the Chicago Tribune's 2017 investigation found the existing method's the assessor's office used "disproportionately harms low-income homeowners." Rich taxpayers' homes are typically undervalued, while lower-income homeowners often pay taxes on an inflated assessment, the study found.
"What's more, a separate analysis reveals commercial and industrial property assessments throughout Cook County were so riddled with errors that they created deep inequities, punishing small businesses while cutting a break to owners of high-value properties and helping fuel a cottage industry of politically powerful tax attorneys," the Tribune wrote last December.
Perhaps the most prominent case of alleged conflict of interest concerns Illinois House Speaker Michael Madigan (D-Chicago). As the Tribune found, Madigan's law firm, Madigan & Getzendanner, negotiated $1.7 million in property tax value reductions during the five-year study period.
Writer Vincent Caruso of the institute listed several other examples of potential conflicts of interest, including 40th Ward Alderman Patrick O'Connor and his 11th Ward colleague, Patrick Daley Thompson, who "hold careers in land-use law while exercising influence over city zoning rules."
Two Republican lawmakers are leading the charge to prevent Illinois legislators or city leaders from potentially crafting laws that could benefit their side jobs. Rep. Grant Wehrli (R-Naperville) and state Sen Jim Oberweis (R-Sugar Grove) have proposed House and Senate bills, respectively, that would end the practice.
The institute has launched a petition citizens can sign, showing their support for preventing leaders from earning money as property tax appeal attorneys.
Want to get notified whenever we write about
Illinois Policy Institute
?
Next time we write about Illinois Policy Institute, we'll email you a link to the story. You may edit your settings or unsubscribe at any time.
Sign-up for Alerts
Organizations in this Story
More News