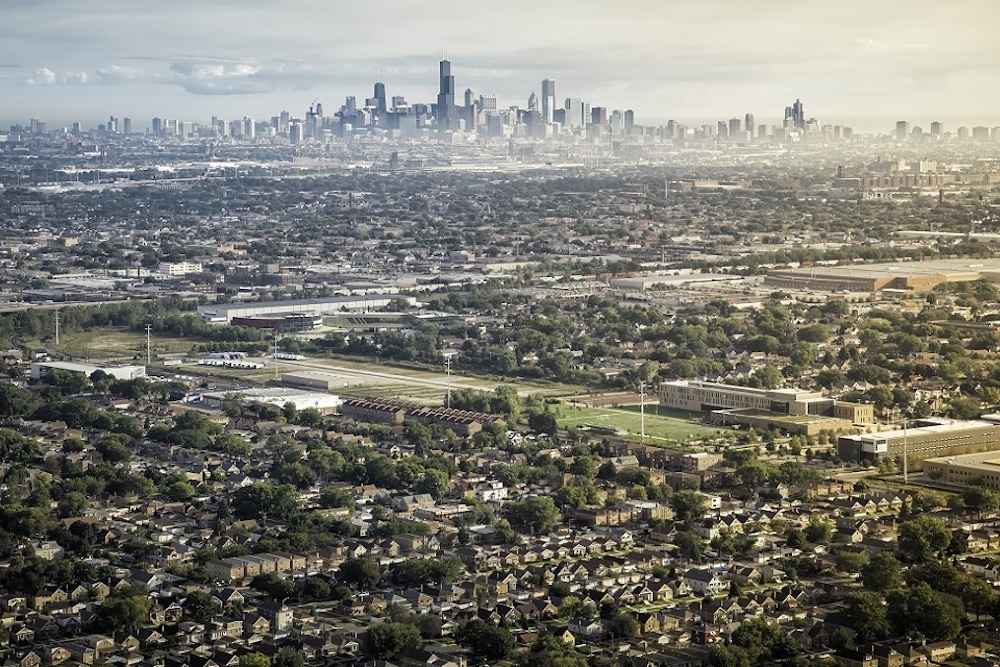 Ten candidates for mayor of Chicago attended a forum by Access Living on Dec. 13, where they answered questions about their plans to help people with disabilities in Chicago.
"On Feb. 26 Chicago will elect its new mayor," Andre Gallegos, who moderated the forum, said. "We're here to hear from the candidates on disability-related issues. This is not a debate, it's a forum. We don't want them to attack each other. We just want to hear their thoughts on these questions."
Access Living hosted the forum to give the candidates an opportunity to air their individual thoughts and proposals for people with disabilities.
"Access Living pursues individual and class action legal work to protect the rights of people with disabilities in the areas of community integration and fair housing, and to ensure that people have the right to live in the communities of their choice," according to the organization's website.
Gallegos said more than 50 questions were sent in for the mayoral candidates, but only six were chosen.
The panel participants were in agreement that issues involving people with disabilities would be at the forefront of their concerns if they were to become mayor.
"I have always been a strong supporter of the disabled community," candidate Dorothy Brown said. "I am committed to ensuring we address the transportation issues and housing issues. I have the heart to help you."
Gery Chico recalled when he broke both of his hips at the age of 13.
"I was in a wheelchair for most of the year," Chico said. "It really taught me what it's like to not have accessibility. I want to make sure people with disabilities have access to transit, employment and every facet of life that everyone else enjoys."
Lori Lightfoot noted that the issues were very personal to her, as her father was deaf and she watched him struggle because the community did not have any help for the disabled.
"Having gone through that experience with my father, I can assure you that making sure that we eliminate and break down the barriers of isolation that separate us from another, to make sure we have jobs ... is something I understand first hand and I will be a mayor who puts disability rights first and foremost," Lightfoot said.
Gerry McCarthy said he watched his father become "stripped of his dignity" after a car accident that caused him to lose a foot.
"I watched the strongest man I knew sit in the corner and cry because of what had happened to him," he said.
McCarthy also noted his daughter was in a car accident that left her with a crushed foot and considering amputation at age 32.
"We need a compassionate government that pays attention to everybody in the population," McCarthy said. "You all deserve dignity."
Toni Preckwinkle touched on mental illnesses and how the city needs to better care for those who suffer from them as well as physical illnesses.
Paul Vallas mentioned that he had a stutter until he was in his 30s.
"That experience gave me a sensitivity to the important role government can play in ensuring that everyone has the support they need to function and thrive independently," Vallas said. "We need to give the community a voice and listen to what they have to say."
Ford said it was important for Chicago to be healthy.
"This starts with making sure everyone has access to health care," Ford said. "We need to make sure everyone has access to health care."
John Kozlar echoed Ford's comments and noted that people also needed to be treated fairly and with respect.
"I want to work with everyone in this room to know what we need to have in place," Kozlar said.
Susana Mendoza said the Chicago Police Department needs training.
"We need to focus on crisis intervention training," Mendoza said. "We want to make sure we focus on de-escalation when possible."
On immigration, Amara Enyia said sanctuary has to have the same meaning to all.
"We need to take tangible steps to ensure accessibility and we won't have to keep coming back to the issue of cost," Enyia said. "We need new ideas moving forward."
There are more than 20 people currently running in the mayoral race. Whoever wins will replace Mayor Rahm Emanuel.