Deweese: Chicago not only city facing assault on private property rights
In Chicago and throughout the country, low-income housing proponents are advocating apartments in single-family-home neighborhoods.
For free enterprise champion Tom DeWeese, a federal complaint filed last month seeking to wrest control over the locations of proposed affordable housing developments from Chicago's aldermen is part of an ongoing, orchestrated assault on private property across the country.
"This is part of a nationwide assault taking place on single family homes in affluent neighborhoods," DeWeese, president of the American Policy Center, told Chicago City Wire. "The NGOs [nongovernmental organizations] pushing this are using the excuse that people living in these affluent neighborhoods are racists and are segregating themselves from lower-income people."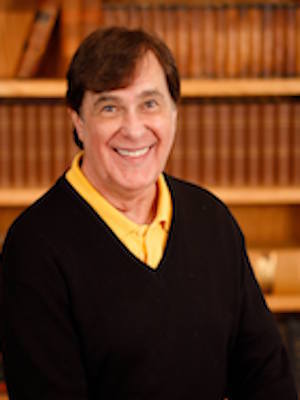 Tom DeWeese | American Policy Center
In mid-November, affordable housing proponents filed a complaint with the U.S. Department of Housing and Urban Development (HUD) to eliminate "aldermanic prerogative," a de facto power aldermen sometimes wield to block proposed housing developments within their wards. The complaint said that residents, fearing racial change, pressure aldermen to block projects by raising concerns over school overcrowding, declining property values and other "camouflaged racial expressions."
A Nov. 15 Chicago Tribune story reporting the filing of the complaint said that the "affordable housing fight has drawn recent attention in majority-white bungalow-belt neighborhoods on the Northwest Side."
"In the O'Hare neighborhood, a building with 30 affordable units got voted down after a contentious debate in the Zoning Committee this summer because of opposition by Ald. Anthony Napolitano, 41st," the story said. "Napolitano said the seven-story building would be too dense and raised 'very serious concerns with the local schools that are extremely overcrowded that many of you want to dismiss.'"
DeWeese said the same battle—between advocates of government control over property and housing and proponents of private property—is being waged in metropolitan areas across the country.
"So it is no surprise that in Chicago they are working to remove the very thing that aldermen have to actually represent [in] their own constituencies," he said.
In New York City, Mayor Bill de Blasio dreams of more government control over property, DeWeese said.
"De Blasio has now said several times that he sees private property as the roadblock to development," he said. "From every income level, he would prefer that the city government decide where the buildings should go, how high they should be, who should live there and how high the rents should be."
In 2016, Baltimore County, Maryland, officials reached a settlement with the NAACP, which filed a suit in 2011 that claimed Section 8 public housing caused ghettos because the low-income housing is concentrated in the same areas. The terms of the settlement have the county spending $30 million over 10 years to encourage developers to build 1,000 homes for low-income African American families in upscale neighborhoods.
"As part of the deal, landlords are not allowed to ask potential tenants if they can afford the rent," DeWeese said.
In Minneapolis, the City Council is moving to remove zoning that protects single-family-housing neighborhoods from development of apartment complexes and commercial buildings, DeWeese said.
"It is the end of private property and representative government. That is the goal," he said. "The result will be a massive loss of equity for those who have worked hard to afford a home in an upscale neighborhood."
DeWeese continued: "It will not help the poor get richer. The entire economy will suffer. It is the demise of locally elected representative government and the creation of top down control by federal bureaucrats in partnership with private, nongovernmental organizations pushing their own private agendas."
Want to get notified whenever we write about
Urban Development
?
Next time we write about Urban Development, we'll email you a link to the story. You may edit your settings or unsubscribe at any time.
Sign-up for Alerts
Organizations in this Story
More News