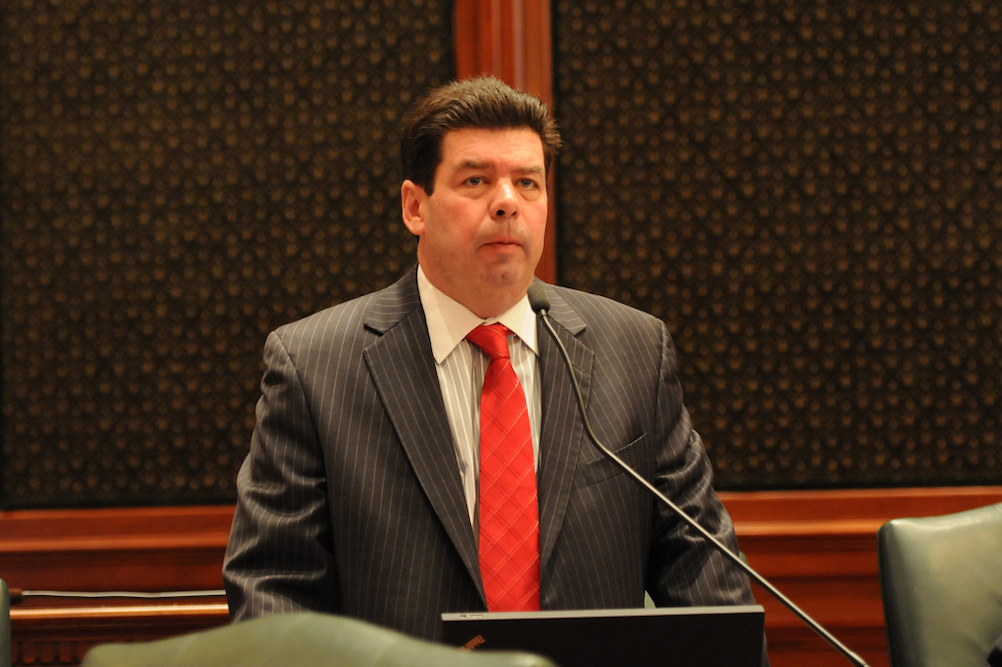 Rep. Mike McAuliffe (R-Chicago)
With the retirement of state Rep. Mike McAuliffe (R-Chicago) from the House of Representatives after almost 22 years, Illinois has lost a "respected leader of the House Republican Caucus," according to state Rep. Jim Durkin (R-Burr Ridge), the Republican leader of the house.
"It has been an honor to serve with Mike McAuliffe in the Illinois General Assembly for almost twenty years together," Durkin posted on his Facebook page.
McAuliffe was appointed to the House in 1997 after the death of his father, state Rep. Roger McAuliffe. He resigned June 17, saying he wants to spend more time with his family.
Durkin, in his tribute to McAuliffe, cited his dedication to the working people and families of his state and especially of his district, saying that his constituents knew that they could turn to their representative for solutions to problems and issues.
Before joining the legislature, McAuliffe served as an aide to his father and also worked for the Illinois Department of Transportation.
"He will be sorely missed by all under the dome in Springfield and throughout Illinois," Durkin said in his post.