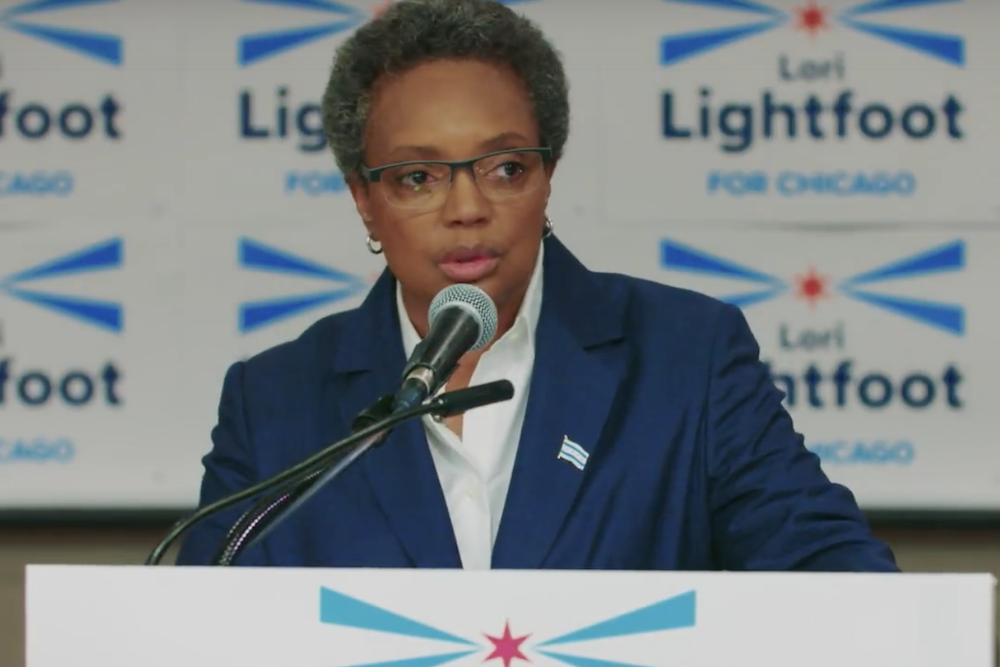 Mayor Lori Lightfoot
Mayor Lori Lightfoot's comments yesterday directed at FOP vice president Patrick Murray were "misguided and dangerous things to say to a 30-year veteran police officer and FOP representative, particularly at a time when the city is facing such chronic violent crime," Chicago's police union said in a statement.
A hot mic caught Lightfoot calling Murray an "FOP clown" at yesterday's city council meeting. According to reports, the remarks could be heard as Murray approached the microphone, during a public comment period, to defend four police officers fired last week by the Chicago Police Board over the 2014 shooting of Laquan McDonald.
The Chicago Tribune reported that at a post-meeting news conference Lightfoot told reporters "It was not appropriate for me to say that out loud."
"Asked if she'd apologize, Lightfoot said, 'I think I just did. I think I said I shouldn't have said that out loud,'" according to the Tribune article. "She was asked a third time about an apology and replied, 'I'm sorry that I said it out loud.'"
The FOP said it was "telling that the Mayor would not even apologize. The red noses, however, belong on the members of the Chicago Police Board, her former agency, for their despicable decision to fire three police officers and a sergeant last week for no good reason whatsoever."
Lightfoot was twice appointed president of the Police Board, a nine-member civilian body that rules on disciplinary cases involving the police, by former Mayor Rahm Emanuel.
The board voted last Thursday to fire officers Janet Mondragon, Ricardo Viramontes, Daphne Sebastian and Sgt. Stephen Franko for their roles in the circumstances surrounding the McDonald shooting.
FOP spokesman Martin Preib said that the board's decision will "no doubt lead to more violence in the city and quite likely more violence against the police."