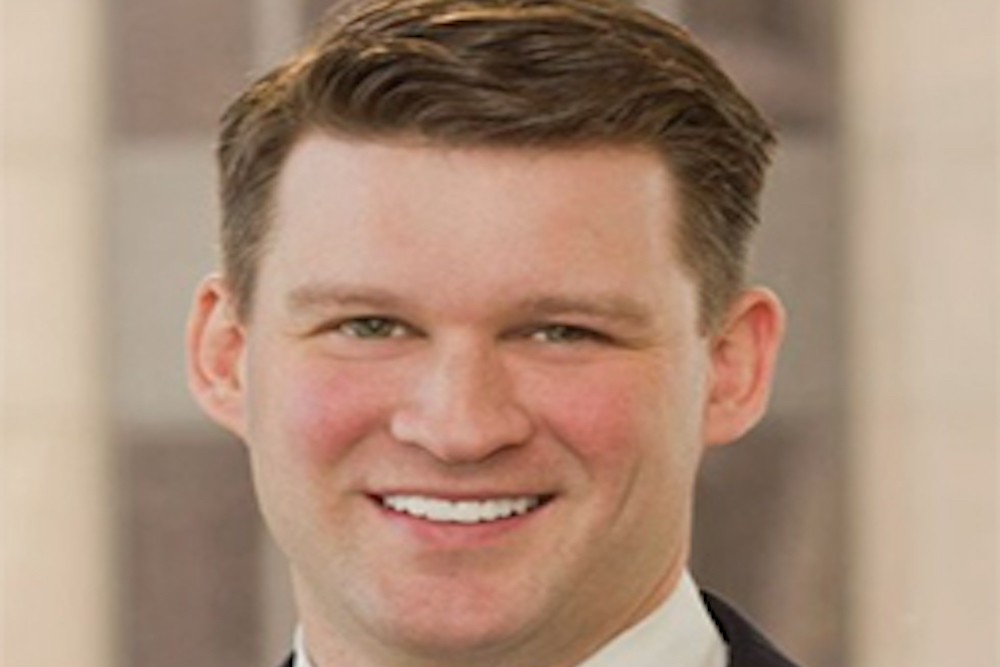 Bill Conway
Bill Conway, who just announced that he will challenge Cook County State's Attorney Kim Foxx in the Democratic primary, says he can heal the toxic relationship between the prosecutor's office and the Chicago Police Department.
"A few of the police officers need to know what their constitutional limits are and a few are police officers for the wrong reasons," the 41-year-old former assistant State's Attorney told Chicago City Wire. "But just like most citizens most police officers are good and hardworking, and the office needs to support them to help them support the community."
Foxx's dropping charges against Jussie Smollett after the CPD compiled overwhelming evidence that the actor faked a hate crime was the most highly publicized case that set off FOP Lodge No. 7, Chicago's police union. But lessor known instances such as the exonerations of violent criminals, not defending Certification of Innocence (COI) petitions from some of the very same criminals, and Foxx's association with public figures who have characterized the police as thugs and white supremacists has destroyed any trust between the two.

Kim Foxx, Cook County State's Attorney
Addressing the issue broadly, Conway, currently a finance professor at DePaul University, says he would eliminate all conflicts of interest in the State's Attorney's office, and "get politics out of an office where it doesn't belong."
He does agree that Foxx's office needs to be investigated but rejected President Donald Trump's talk of a federal investigation. He prefers an investigation led by a special prosecutor selected by Cook County Judge Michael Toomin.
Toomin's search for a special prosecutor continues with his denial a week ago of a motion to reconsider appointing a special prosecutor to investigate the handling of the Smollett case.
Conway's strategy against gang violence will rely in large part on his experience as a naval intelligence officer tracking the money and weapons flow of the Taliban and ISIS.
"I will bring those same new and innovative tactics to stop the illegal guns flooding our streets," he said.
In a June interview with the Sun-Times – done before he announced his candidacy – Conway said he would not seek the Democratic Party's endorsement.
"I think the state's attorney's office should be independent of the Cook County Democratic Party," he was quoted as saying. "Frankly, that's not my crowd. I don't know those people."
He may not have to. Conway's father is William E. Conway Jr., the co-founder of The Carlyle Group, one of the world's largest private equity firms.
He told the Sun-Times he said he expects to devote "significant personal and family resources" to the race.
He has a law degree from Georgetown University and an M.B.A. from the University of Chicago.
The only other announced candidate is former Cook County Judge Pat O'Brien. He is running as a Republican.
The primary is March 17, 2020.