Illinois State House District 21 issued the following announcement on Aug. 21.
State Reps. Elizabeth "Lisa" Hernandez, D-Cicero, and Celina Villanueva, D-Chicago, are inviting local residents to a get a head start on the new school year with a Back-to-School Health Fair on Saturday, Aug. 31st from 10 a.m. to 1 p.m. at Piotrowski Park, located at 4247 W. 31st St. in the Little Village.
"Education is a top priority for me and we made serious progress this year to provide our local schools the funding they deserve," Hernandez said. "This event will make sure parents have one less thing to worry about as their kids head back for a new school year."
Hernandez and Villanueva are working with Congressman Jesus 'Chuy' Garcia, Cook County Commissioner Alma Anaya, and Alderman Mike Rodriguez to ensure local families get a head start on the new school year by providing health and dental screenings, and free school supplies (while supplies last). For more information, please contact Hernandez's full-time constituent service office at 708-222-5240.
"I encourage local families to come out and join us for this event," Villanueva said. "I'm grateful to all of the community partners that worked with us to ensure students in our community are ready for a new school year."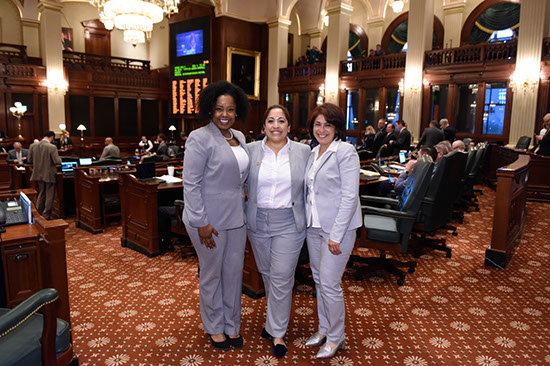 Original source can be found here.