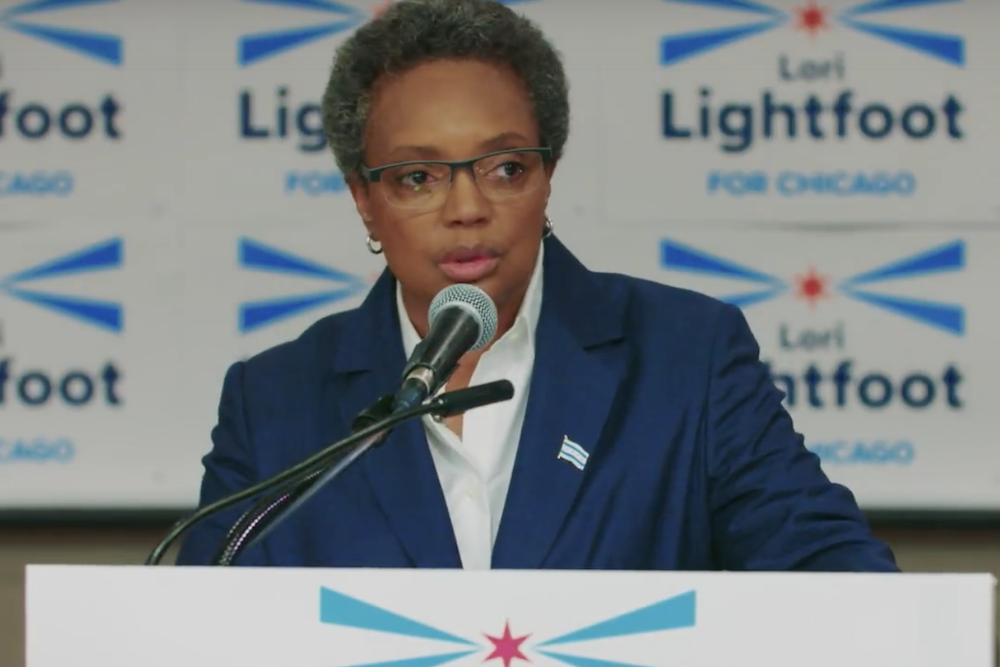 Mayor Lori Lightfoot
Government watchdog website Wirepoints laments Chicago Mayor Lori Lightfoot's first State of the City address doesn't acknowledge the structural fixes the city needs.
"It's clear from the Mayor's address that she's not going to pursue the structural fixes that Chicago need," the website said in a press release in response to Lightfoot's Thursday night address, where she shared news of the city's $838 million budget shortfall.
"Instead, the few solutions she did lay out – a progressive real estate transfer tax, reliance on gambling revenues and, potentially, another property tax hike – only help cover some of the city's 2020 budget hole," Wirepoints added. "They don't solve the root problems facing the city and, in fact, they make the long-term situation worse."
As it stands, concluding most residents are already in over their heads, with Moody's pegging average household government debt at $145,000 and counting.
Wirepoints argues the price the city is already paying is proving to be even steeper.
"Chicago is already shrinking and trying to tax residents more will only make things worse," the website added. "More residents will flee, making the debt burden bigger for residents who remain."
The press release states nothing short of structural reforms will do in the fight to turn the city around, not even Lightfoot's focus on fighting corruption, eliminating waste in city government or imposing a hiring freeze.
"The reality is there's no fixing Chicago without a significant reduction to its retirement debts, and that means a pension amendment and subsequent pension reforms, along with holding the line on contracts," the website said, adding that Lightfoot would be wise to now look to Springfield with the goal of securing all the support she can find for a pension amendment being her focus.
"The very people the mayor says she's committed to protecting---struggling residents, immigrants, small businesses and public sector workers--- will all suffer the most harm from any collapse," Wirepoints added.