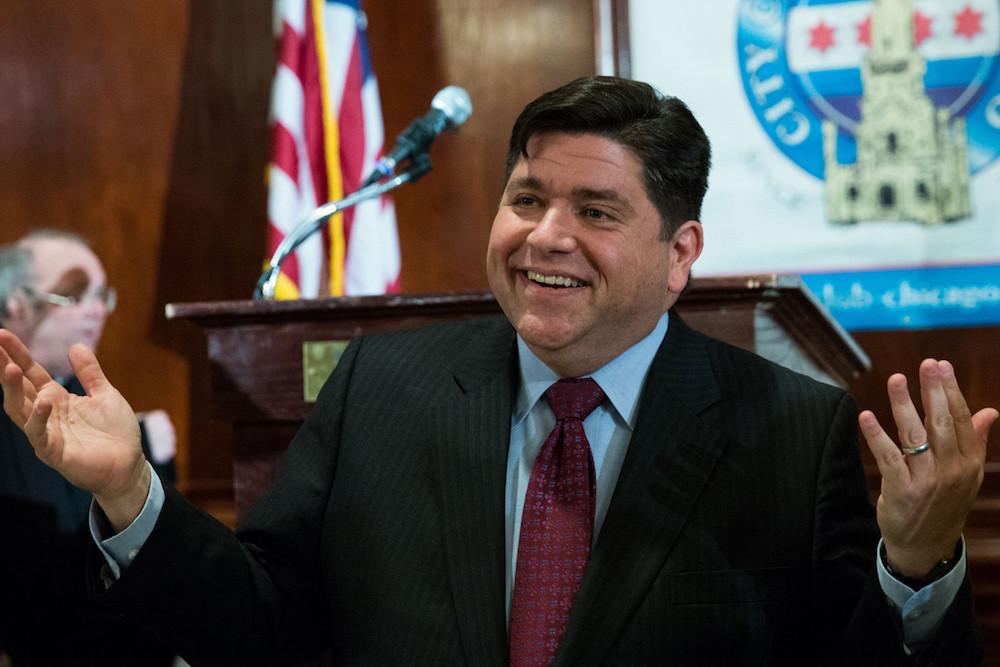 Gov. J.B. Pritzker
Chicago Republican Party Chairman Chris Cleveland has a name for what he thinks Gov. J.B. Pritzker engaged in coming to his recent contract agreement with American Federation of State, County and Municipal Employees (AFSCME) Council 31: bribery.
"It's legalized bribery in exchange for government giveaways where public employee unions give money and manpower to Democratic candidates in exchange for certain favors," Cleveland told Chicago City Wire. "That's what it all comes to."
Critics charge the deal Pritzker recently reached with union leaders of the state's largest government workers union threatens the very privacy of rank-and-file staffers by paving the way for the state to hand over workers' personal information to union heads, including their sex, Social Security number, personal cellphone numbers and email addresses.
Union leaders can then make use of the information in any way they see fit, including in instances where the employee is not even an AFSCME member. The new deal also subjects all employees to the obligation of attending union "orientation" meetings regardless of their preference or union status.
"It's a fundamental conflict of interest when government officials are giving money to people and those people are in turn giving money to the campaigns of those officials," Cleveland said. "We need to ban that conflict. Without that, it's the machine at work and it feeds itself on government money."
Under the new deal, even as state employees are allowed to cease being union members at any time, the union remains the last voice in determining when they will be free of paying union dues.
"That's not how is should be," Cleveland said. "We've got to get back to the point where we're allowing people to make decisions for themselves without still penalizing them for what they decide."
Cleveland is currently the Republican committeeman for Chicago's 43rd Ward and owns Dieselpoint Inc., a software company.