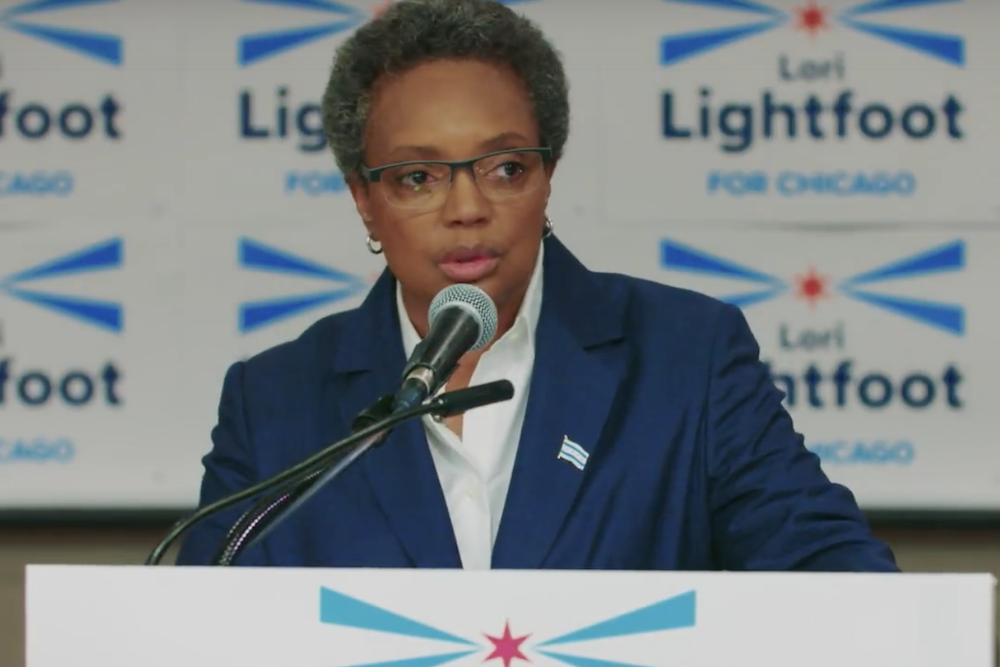 Chicago Mayor Lori Lightfoot
When he ran for Chicago alderman in the last election, David Krupa said he wanted to make sure the city council was more than just a rubber stamp for the mayor.
While he was unsuccessful in his bid for a seat on the council, Krupa said he is concerned that the same rubber-stamping process he wanted to eliminate is alive, well and threatening to make the city's dire financial situation even worse. At a recent conference with municipal bond investors, Chicago Mayor Lori Lightfoot provided some ideas on how to handle the city's $838 million budget deficit, but did not give specifics, according to Crain's Chicago Business.
Lightfoot said she is looking at increasing the city's real estate transfer tax for higher-end properties, as well as an additional levy on ride-sharing services like Uber and Lyft. After her predecessor Rahm Emanuel raised property taxes to help cover the city's massive pension debt, Lightfoot said it was an option she is also considering, according to the article.

Former Chicago aldermanic candidate David Krupa
Krupa said he did not believe additional taxes would be the solution to the city's financial problems, "in any way, shape or form.
"I understand why the mayor and everybody is going to raise taxes because, obviously, you know, people in government don't know how to spend money," Krupa told Chicago City Wire. "So, when they face a shortfall like that, instead of cutting spending and saving money on that end, they have to raise it elsewhere. The problem is when you tax and tax and tax, people leave. We're seeing so many people leave not just Chicago but Illinois because the taxes are so high."
If enough people flee the state due to the high taxes, Illinois stands to lose representation in Washington D.C. with the elimination of as many as three congressional districts depending on the scope of the exodus. Rather than implementing taxes that could drive people out of the city, Krupa said he would rather see the city government provide tax incentives to encourage people to come into the city and fill the coffers that way.
"If you tax a large group of people a little bit, you'll be making the same amount of tax money as if you tax a small group of people a lot," he said.
While Krupa may not agree with all of Lightfoot's positions, he does empathize with her as she settles into her new role.
"She's in a very horrible situation and, to be honest with you, Mayor Lightfoot is a lot better than Rahm Emanuel, from whom she inherited the problem," he said. "She's not a machine candidate. She ran as an independent like myself and an anti-machine candidate, and I respect her for that."
Krupa said the problem for the city isn't Lightfoot, but rather other politicians who don't want to plan for the long term.
"When I wanted to go onto the city council, I wanted to be a part of what it was actually meant to be, where it's a legislative body and we have dialogue and I wanted to bring up issues that nobody's bringing up," Krupa said. "And I wanted to bring up solutions that nobody's talking about, nobody's considering. Of course, it's easier to just tax more and get your revenue, but that's not the way it should be handled."