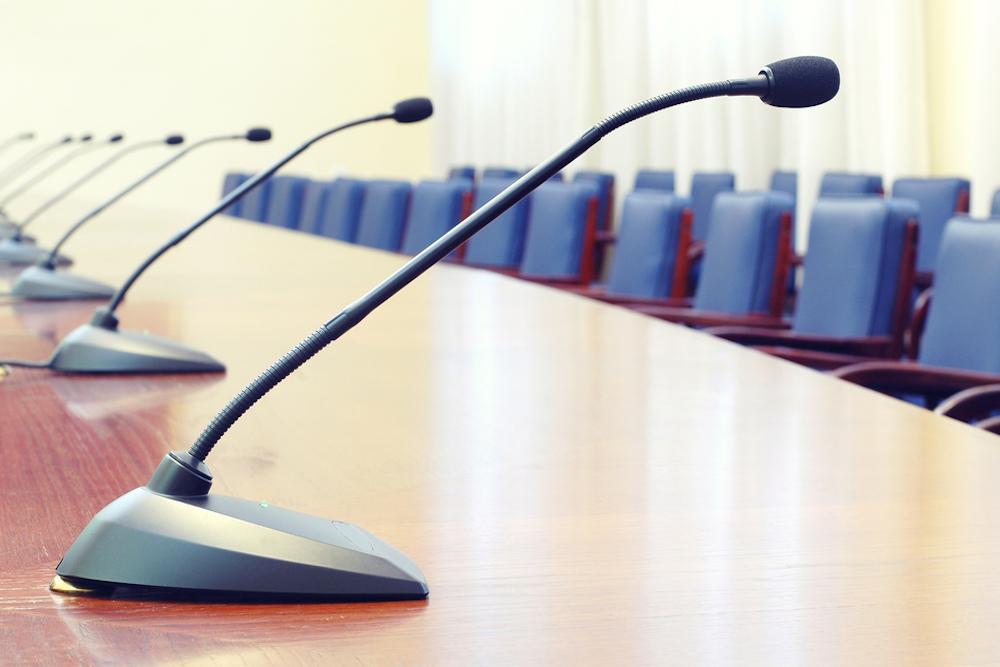 City of Wheaton Community Relations Commission met Sept. 24.
Here is the minutes provided by the commission:
I. Call to Order: Chairman Ted Witte called the meeting to order at 7:30.
Present were Cathy Coleman, Nancy Flynn, Kay McKeen, Tony Pope, David Popham Allison Torrence, and Bob Young. Absent were Shamili Ajgaonkar, Tony Majszak, , Christine Richardson, and Carlo Treviso. Also in attendance was Khizar Jafri, who will officially become a member on October 7.
II. Approval of Minutes:
Bob moved that the minutes from the August meeting be approved. Tony seconded. The minutes were approved.
III. Budget Report:
Bob reported that our expenditures to date total $17,062.65, leaving $4437.35 open to spend.
IV. Public Comment:
None
V. Reports:
1. Recycling: ●Allison reported that she and Nancy from EIC, volunteers Jim Truesdale and WWSHS student , and five employees from E Works staffed the September 14 event in the commuter parking lot. About 200 cars came through. ● The woman who was upset that the website said cooking oil was being accepted was correct. Kay talked to Erin in communications, and it has been corrected to say that cooking oil is not currently accepted at the temporary location. ●Kay reported that the SCARCE recycling exhibit is at the Wheaton Public Library. ●Bensenville is hosting a Household Hazardous Waste collection on October 5, and they will be accepting household batteries. ●Lisle, Bloomingdale Township, and Addison Township have switched to quarterly electronics collections. ●Fee-based paint collections are being held in Elmhurst on October 12 and at Addison Trail HS in November.
2. Adopt a Highway:
VI. Upcoming Projects:
1. Electronics Recycling (October 12): The event will be in the commuter parking lot again in October. Bob and Tony Pope will be crew chiefs.
2. Adopt a Highway (October 26): Meet at Chick.fil.A at 8 am, and Nancy will have bags and grabbers.
3. Pumpkin Smash (November 2)
4. Paper Shredding (April 4, 2020): Kay has been working on lining up shredding trucks, paint recycling, and Lions Club.
5. Arbor Day (April 24): Wiesbrook and Sandburg schools would both like to host the event.
6. Native Plant Sale (April 27):
7. Prairie Path Clean Up (April 27):
VII. Unfinished Business:
1. Nurses' Closet
2. Honorary Ideas (Howard, Myrt, Phil): Kay has asked if we could sponsor three trees in Adams Park and put plaques on them.
3. "We Are Still In" resolution: Carlo presented this at the Coffee with the Council, but he was unable to attend tonight's meeting. He will present next month.
4. Increase awareness about what items are accepted at monthly electronics collections: Kay met with Erin from communications. The biggest issue happens when people look it up on their phones, and it is a lot of information in a small space. Kay is hoping we can find a solution, like using different background colors for curbside and monthly collection.
5. Volunteer hats for Native Plant Sale: tabled
6. Environmental amenity improvements in downtown: EIC needs to be more proactive, and perhaps we could have liaisons to city council, economic development director, and downtown business association to keep abreast of what is coming up.
VIII. New Business:
1. Renewable Energy, sustainable ideas, and possible grants:
a. Charging stations: Nancy followed up with the person she talked to when grants were available. Many communities are installing stations, even though grants are no longer available. The price has not changed significantly.
b. Solar Panels
c. Wind Turbines
d. Stormwater
IX. Adjournment
Bob moved that the meeting be adjourned. Tony seconded. The meeting was adjourned at 8:45.
https://www.wheaton.il.us/AgendaCenter/ViewFile/Minutes/_09242019-1258