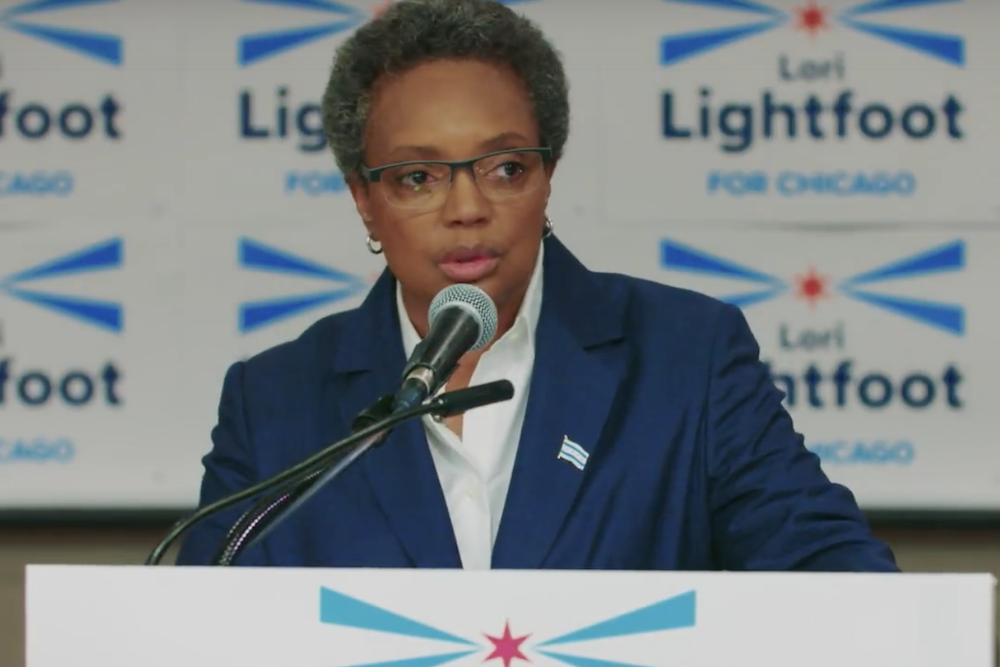 Chicago Mayor Lori Lightfoot
Chicago Republican Party Chairman Chris Cleveland shudders to think what more taxes could mean for already overburdened Illinois residents.
"We already have the highest taxes in the nation, and nearly the highest population loss," Cleveland told Chicago City Wire. "More businesses will leave. More jobs will leave. And more people will leave."
Supporters are pushing for the enactment of a Chicago income tax as a way of generating revenue for Mayor Lori Lightfoot's goal of tackling the city's $838 million budget shortfall. While a candidate, Lightfoot seemed to oppose a municipal income tax but her tune could change now that she knows just how big of a debt the city faces.

Chicago Republican Party Chairman Chris Cleveland
A 2011 study conducted by Chicago's Office of Inspector General estimated that a 1-percent tax could generate as much as $500 million a year. Early last year, the Action Center on Race & the Economy insisted that a 3.5-percent tax only on household incomes over $100,000 could produce upward of $1 billion.
"Short-term, they'll get a little more revenue," Cleveland conceded. "Long-term, they'll get less revenue and the city will spiral toward bankruptcy. A city income tax would be a disaster."
As Chicago's population dipped over a four-year period ending in 2017, personal income skyrocketed by more than $10 billion as wealthier residents quickly replaced poorer ones essentially being priced out, according to Illinois Policy Institute Director of Budget Adam Schuster. Schuster warns that a city income tax could quickly change that.
"We oppose a city income tax because residents already face one of the highest tax burdens in the nation," he said. "It's likely that people would relocate to the suburbs, exacerbating the outmigration problem. You could see some flight of high-income earners, or fewer income earners moving into the city, but the economic harm would impact everyone. The No. 1 reason people give for wanting to leave Illinois is the high tax burden."