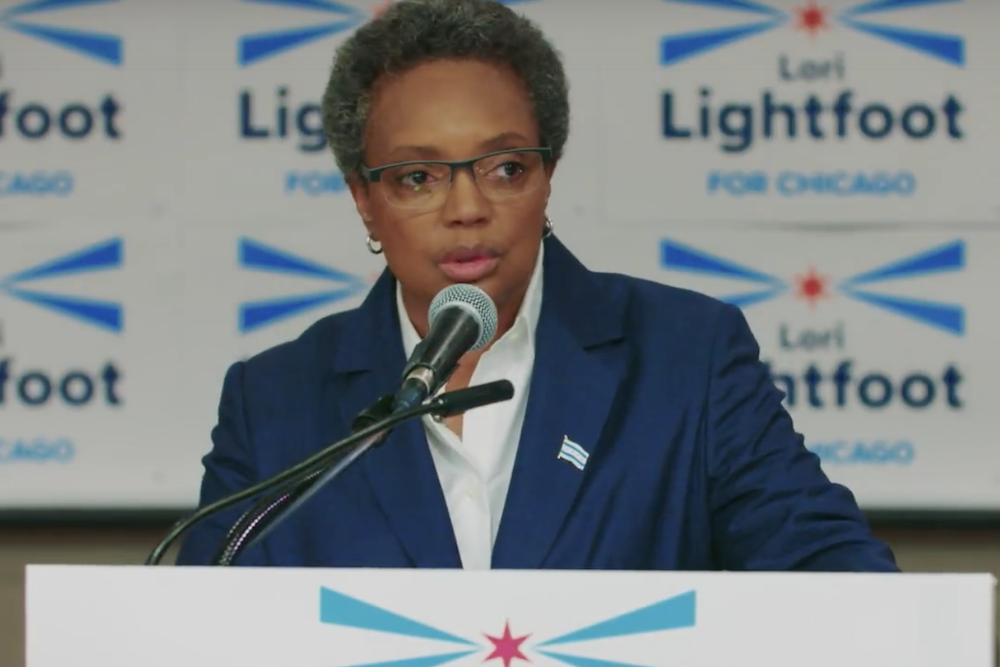 Chicago Mayor Lori Lightfoot
Chicago Mayor Lori Lightfoot tried to turn the tables on Immigration and Customs Enforcement (ICE), whose director recently blasted her and the city's sanctuary policies over the February sexual assault of a 3-year-old by an undocumented immigrant.
But one of the founders of a group that advocates for victims of crimes committed by undocumented immigrants says Lightfoot and the city's sanctuary policies that protect illegals take full blame for the assault.
"How can she possibly criticize them [ICE] not doing their job when it's her policies protecting the criminals in the first place," Don Rosenberg of Advocates for Victims of Illegal Alien Crime (AVIAC) told Chicago City Wire.
"She keeps saying that the police won't cooperate with ICE because Chicago is a welcoming city," he added. "Does what mean you welcome criminals too? If this were the 1920s, would you welcome Al Capone?"
A California native, Rosenberg's son Drew, 25, was struck and killed in San Francisco in 2010 by a car driven by an undocumented immigrant.
In the Chicago case, ICE had a detainer for the alleged attacker, Mexican citizen Christopher Puente, 34, who had been in police custody in Chicago for theft – he also has several felony convictions according to FOX 32. But the city ignored the detainer and released him in June 2019
Lightfoot in an interview posted on OAN said that the police will not cooperate with ICE, which affects their ability to conduct raids and "that is exactly our intent."
Another AVIAC founder, Brian McCann of Chicago, said it was "astonishing that a former assistant U.S. attorney [Lightfoot] would openly defy federal law."
McCann's brother, Denny, was killed in Chicago in 2011 by a car driven by an undocumented immigrant.