Lasonde calls on Schakowsky to resign over husband's role in Clinton scandal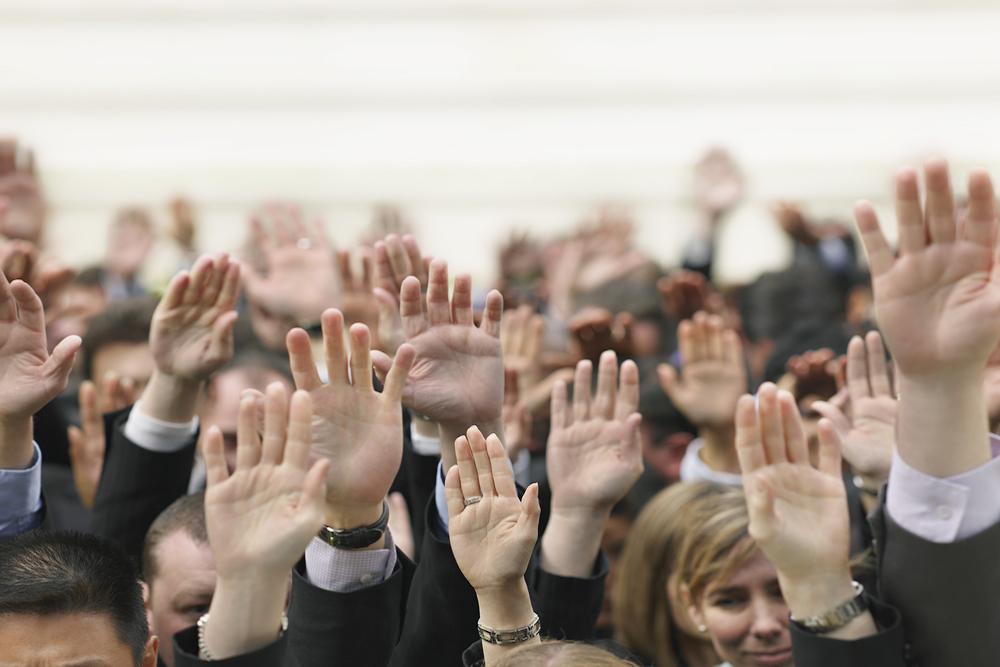 Joan McCarthy Lasonde, Republican candidate for the 9th District U.S. House seat, called on her opponent, Democratic U.S. Rep. Jan Schakowsky, to resign after Schakowsky's husband stepped down from Hillary Clinton's campaign over the now one-day-old James O'Keefe "Rigging the Election" scandal.
"Schakowsky almost certainly participated in those activities, and at a minimum, she must have known about them, and she could have stopped them," Lasonde told supporters during a press conference outside of Schakowsky's office in Evanston this week. "This is a sickening and terrifying abuse of power."
Joan McCarthy Lasonde | Contributed photo
Bob Creamer, Schakowsky's husband and co-founder of Democracy Partners, resigned Wednesday from his job with the Clinton campaign.
Lasonde said Schakowsky had to have been a party to the videos, part 1 and part 2, put out by James O'Keefe's Project Veritas Action, which included discussions about winning elections and causing trouble for Republican presidential candidate Donald Trump during a March rally in Chicago. To bolster her claim, Lasonde displayed a photo she said was of Schakowsky on the same day as the Trump rally in March, though at another Chicago location, with a sign that said "Trump Cruz Rauner, the 'Gang of Hate.' "
Beneath that was printed AmericansUnitedForChange.org, a group that appears in the video and allegedly was hired as a subcontractor by Creamer's Democracy Partners.
Lasonde also called on state and federal authorities to investigate, as inciting violence is a crime.
"Lives were put at risk," Lasonde said. "It's voter intimidation; it's criminal incitement of violence and undermining of democracy. I have no doubt she (Schakowsky) was a part of it."
Schakowsky did not respond to a Chicago City Wire request for comment, but she was quoted in a Daily Herald story saying the whole thing is just ridiculous, that no evidence of improper activity has been produced and that her husband resigned because he didn't want to be a campaign distraction.
"Why become part of the story when we're heading toward victory here?" Schakowsky said.
During her press conference this week, Lasonde raised a number of other points concerning the emerging controversy, including whether the perpetrators should reimburse the city for police costs arising from violence at the March Trump rally and why Creamer has visited the White House 342 times since 2009.
O'Keefe's is best known for his infamous 2009 sting of activist group ACORN, which led to its dissolution, and a separate 2011 sting of NPR.
Schakowsky has represented the 9th Congressional District since 1999.
Lasonde, of Wilmette, is running hard as a fiscally sensible, socially moderate, pro-choice Republican. Lasonde also is a board member of the Illinois State Crime Commission.
Illinois' 9th Congressional District has been in its present form only for about three years. The roughly U-shaped district that was redrawn and became effective Jan. 5, 2013, includes Evanston, Skokie, Lincolnwood, Golf, Park Ridge, and Wilmette, in addition to portions of Morton Grove, Des Plaines, Glenview, and much of the north and far northwest side of Chicago. As of its most recent redrawing, the district also includes all of Winnetka, Kenilworth and Northfield, and portions of Arlington Heights, Mount Prospect, Prospect Heights, and Northbrook. About 30 percent is in the City of Chicago, Lasonde said.
Want to get notified whenever we write about
Joan McCarthy Lasonde for Congress
?
Next time we write about Joan McCarthy Lasonde for Congress, we'll email you a link to the story. You may edit your settings or unsubscribe at any time.
Sign-up for Alerts
Organizations in this Story
Joan McCarthy Lasonde for Congress
More News