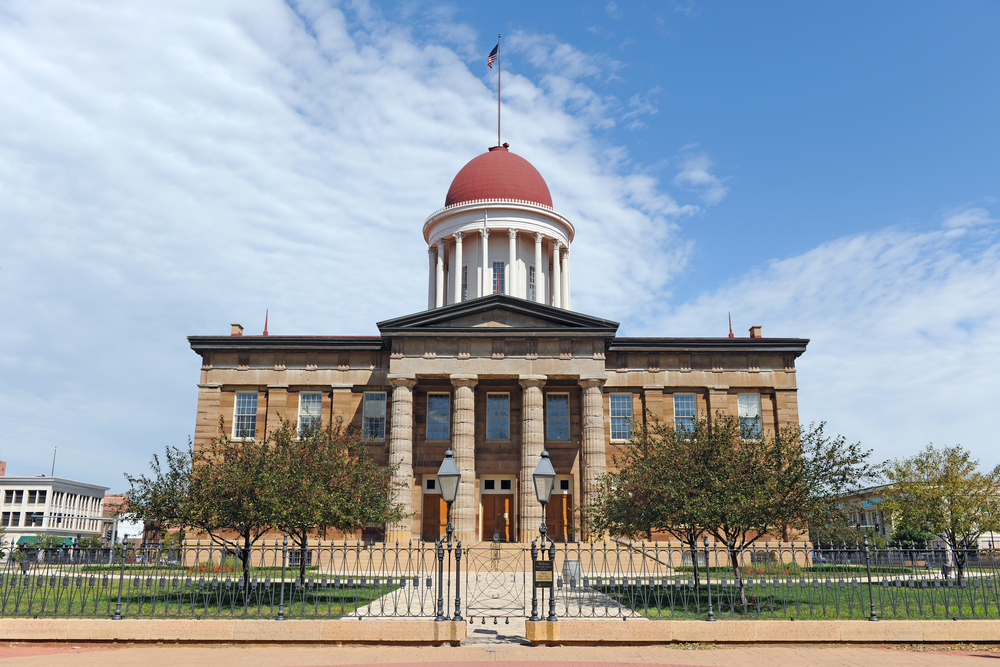 Contributed photo
State Rep. Tim Butler (R-Springfield), a Peoria native who has long been active in local civic life, recently hailed Gov. Bruce Rauner's approach to Illinois' Bicentennial Celebration, set for 2018, commending his initiative to establish a Bicentennial Commission.
Rauner took the path of least resistance by streamlining plans; he created the special commission by signing Executive Order 2016-10 this month. Butler said centralizing operations will prove to be important in ensuring a successful outcome.
"The Bicentennial is a tremendous opportunity for us to tell the story of Illinois to the nation and the world," Butler said. "Illinois is truly a crossroads for our country, blessed with an abundance of talented individuals and a wealth of natural resources that make us the envy of other states. I've pushed to make sure we don't miss this opportunity to tell our story."
Butler takes personal pride in the Prairie State's past; his fourth great-grandfather, Lewis Barker, served as a state senator representing Polk County, starting in 1818 and serving in four General Assemblies. Additionally, Butler's district — Illinois' 87th District — was the same territory Abraham Lincoln represented in his first four House terms.
"Our history is important, and I believe deeply we must commemorate the great anniversary of our state," Butler said. "That's why from day one, I've pushed to get this project moving, and I'm appreciative of the governor's efforts to make this happen. It would appear much thought was put into this, and I'm excited to help see it through."