Kessem sees reform as way to curb Illinois exodus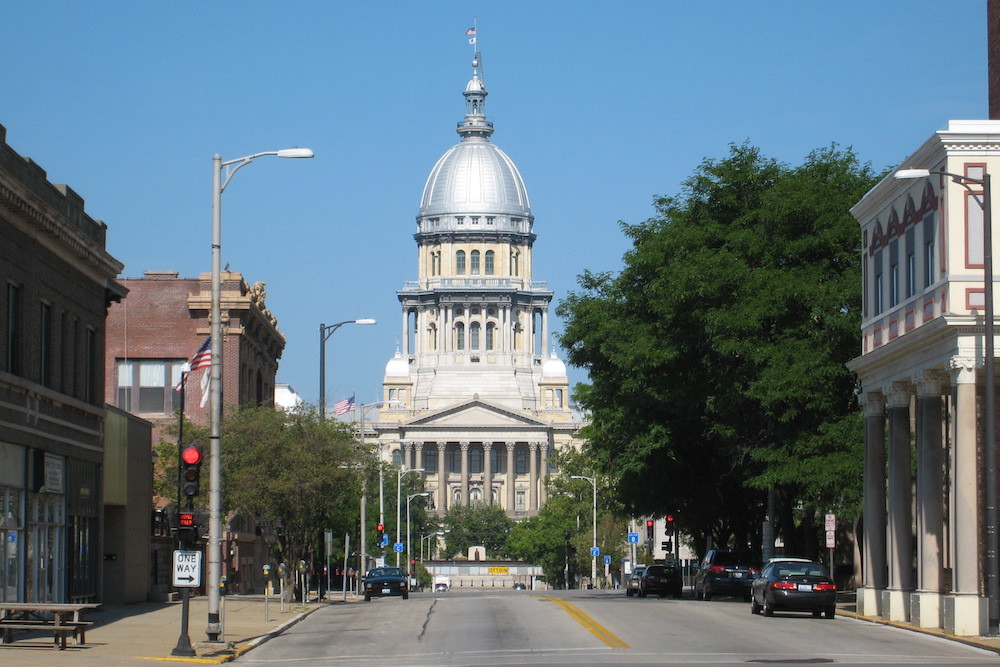 Springfield, Illinois | By Éovart Caçeir at English Wikipedia, CC BY-SA 3.0, https://commons.wikimedia.org/w/index.php?curid=10535377
In some ways, Ammie Kessem thinks Illinois may need to become more like some of its smaller neighbors if it is to regain its status as a leading destination.
In the wake of an IRS study that finds Illinois lost more than 86,000 residents at an adjusted gross income cost of nearly $5 billion over a 12-month period, Kessem thinks reform should be the operative word in Springfield.
"I propose a 1 percent property tax cap like our neighboring state of Indiana," Kessem told the North Cook News. "Too many Illinoisans are essentially 'renting' their properties from their local governments with the amount of property taxes they are paying."
And the state is paying a hefty price, as a recent Paul Simon Public Institute survey found that nearly 50 percent of all Illinois residents now want to leave the state, with runaway taxes being cited as the primary reason.
Data composed by the IRS also found the cash-strapped state experienced a loss of nearly 42,000 tax returns to other states over 2015-16, equating to an all-time high in lost exemptions.
"We need to get our income taxes back down to 3 percent," Kessem said. "Our state legislators, including the current state representative of District 19 (Democrat Robert Martwick) voted this past July to strap Illinoisans with a 32 percent increase in their income taxes even though their constituents begged and pleaded with them not to do that. These legislators chose to do it anyways, and did so without any reforms to make sure they did not find themselves in this same situation with billions of dollars in debt, which has already come to fruition."
In challenging Martwick, Kessem wants to be part of the change she argues is now desperately needed. She noted the IRS study details millennials are leading the charge among those bolting the state in search of greener pastures.
As a law-and-order person and a Chicago police officer, Kessem recognizes that's all representative of a system that has gone amiss, with the dysfunction starting at the top with House Speaker Mike Madigan (D-Chicago), who she says has overstayed his welcome.
"Should a local government decide they need to raise the property taxes beyond the 1 percent tax to help cover certain costs such as public safety or education, they can do so via a referendum," she said. "This puts the decision making back into the hands of the voters."
Want to get notified whenever we write about
Friends of Ammie Kessem
?
Next time we write about Friends of Ammie Kessem, we'll email you a link to the story. You may edit your settings or unsubscribe at any time.
Sign-up for Alerts
Organizations in this Story
More News