After his recent victory over Carol Smith Donovan for a seat on the Illinois Republican Central Committee, newcomer Mark Hosty had some conciliatory words for his fellow Republicans.
"We have to come behind our candidate for governor; we have to come behind all our candidates who are on the ballot in November and work for their election and keep the strength we have and grow from there," Hosty told Chicago City Wire during a recent interview.
That message adds a nice postscript to his upset of Donovan, a District 7 committee member since 2005. He may be a committee newcomer, but is no stranger to politics, having served as a commissioner in Forest Park, a village of about 14,000 residents, for several years.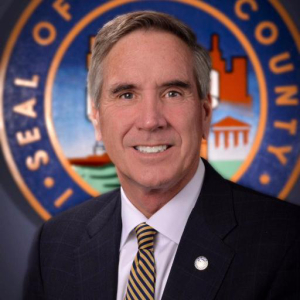 IL GOP Chairman Tim Schneider
Hosty's election to the Central Committee may signal that Tim Schneider, state GOP chairman since 2014, is purging the party ahead of what is expected to be a tough re-election campaign for incumbent Gov. Bruce Rauner. Schneider condemned GOP gubernatorial candidate Rep. Jeanne Ives (R-Wheaton) for her political ad opposing transgender bathroom use as not representing the party's views. Since then, Schneider's stance has been to support Rauner (despite his policy disagreements) and keep as many elected Republicans in office.
"As chairman of the Illinois Republican Party, my sole focus is on beating the Democrats and breaking up the Madigan Machine that has destroyed this state," Schneider said according to Capitol Fax. "When Republicans are fighting each other, Mike Madigan wins and Illinois loses."
Madigan (D-Chicago) is the longtime speaker of the Illinois House.
For his part, Hosty positioned his interest in the committee seat as altruistic.
"I ran because I want to be involved and I want to see the Republican Party start to flourish in Illinois again," he said. "I want to get my feet wet and find out what that's going to take."
He was also motivated by seeming apathy among potential candidates, citing the lack of GOP presence on the recent ballot.
"I took me about 3 seconds to vote," he said. "There are offices that aren't even being challenged. That's ridiculous. It's time the Republican Party steps up and gets involved across the state in every district in every race."
Hosty challenged the mindset he said is hampering the Republican Party in its efforts to win more seats.
"I want to see more Republican candidates; I want to see more Republican victories," he said. "I want to see the values of the party, but I also want to see a check against the Democrats just doing what they want when they don't have a candidate running against them."