Chicago mayor face-off: Lightfoot or Preckwinkle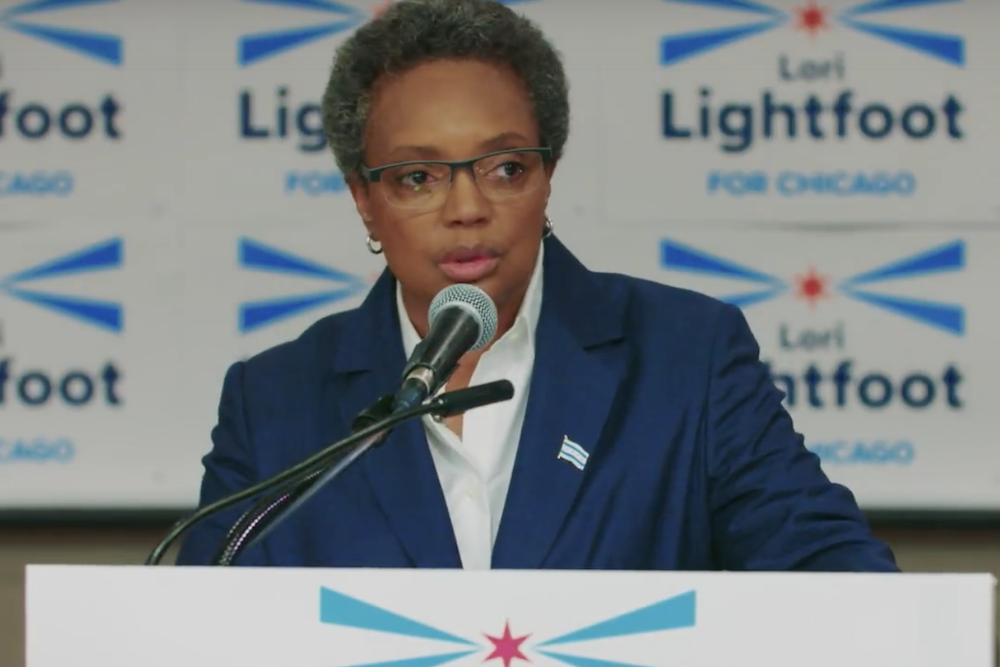 Lori Lightfoot
Chicago will have its first African-American female mayor after Lori Lightfoot and Toni Preckwinkle secured the top spots in Tuesday's primary election, but both candidates have had issues in the past.
The Chicago Tribune reported that in the early 2000s, Lightfoot stood against the police brass and moved to fire an officer after a fatal shooting was caught on video.
Toni Preckwinkle
In another case, the Tribune noted that Lightfoot sided with high-ranking officers over her own investigators, who had recommended that a police officer be fired for lying repeatedly about a fatal shooting they found unjustified.
Lightfoot declared the shooting justified and confirmed a 30-day suspension, according to the Tribune.
As a federal prosecutor, Lightfoot was formally reprimanded for professional misconduct, according to the Tribune.
Rafael A. Mangual, an analyst with The Manhattan Institute for Policy Research, voiced his concern with Preckwinkle's leadership in a recent op-ed for City-Journal.
Mangual said in the op-ed that Preckwinkle's position on crime "is wrongheaded in every important respect, reflecting a fundamental misunderstanding of what's driving crime and what to do about it."
There has also been a sexual harassment controversy surrounding Preckwinkle, according to the Chicago Tribune.
"The idea that Toni Preckwinkle, among the most powerful elected officials in Illinois, and the head of the political machine in Cook County, is now playing the victim, is simply stunning," Lightfoot and Susana Mendoza said in a statement to the Tribune. "Toni asks us to be fair to her — but she has not been fair to victims."
The sexual harassment controversy involving one of Preckwinkle's top aides last year resurfaced during the race.
Lightfoot and Preckwinkle beat out 12 other candidates for the nonpartisan position.
Lightfoot received about 90,000 votes, or 17.5 percent, while Preckwinkle received about 82,000 votes, or 16 percent, according to NPR.
Lightfoot and Preckwinkle will go head-to-head in the Tuesday, April 2, runoff election.
In third place was William Daley with about 76,000 votes, or approximately 15 percent.
Chicago has struggled with allegations of civil rights violations for years and both Lightfoot and Preckwinkle have stressed the importance of addressing police racism and the need for reform in the city's police department, according to NPR.
After Tuesday's election, both candidates began to focus on their differences, with Preckwinkle saying she was fighting "the power elite" and Lightfoot pointing out she would be the first openly gay mayor of Chicago, who would represent and defend "every person, no matter their race, gender or sexual orientation," according to NPR.
Want to get notified whenever we write about
City of Chicago/City of Chicago
?
Next time we write about City of Chicago/City of Chicago, we'll email you a link to the story. You may edit your settings or unsubscribe at any time.
Sign-up for Alerts
Organizations in this Story
City of Chicago/City of Chicago
More News