Wirepoints founder Glennon calls reelection of CTU's officer caucus 'beyond heartbreaking'
Reelected Chicago Teachers Union President Jesse Sharkey during a press conference in 2018. | twitter.com/CTULocal1
The founder of an online news outlet considers it a tragedy that the Chicago Teachers Union (CTU) reelected an officer caucus, including its socialist president, reportedly by an overwhelming margin.
"It's beyond heartbreaking to see teachers, of all people, vote for such a vicious, out-of-touch group of self-described militants," Wirepoints Founder and Executive Editor Mark Glennon told Chicago City Wire. "They teach contempt for the very economic system into which they are supposed to be teaching kids to function. They teach the most extreme brand of tribal politics to inflame racial divisions they exploit. They've been a blight on government at all levels by supporting machine hacks who pander to them, notwithstanding the recent loss of their machine favorite, Toni Preckwinkle. They teach hatred, at a personal level, toward the very capitalists who create the wealth they want to seize for their endless demands. They are the true haters."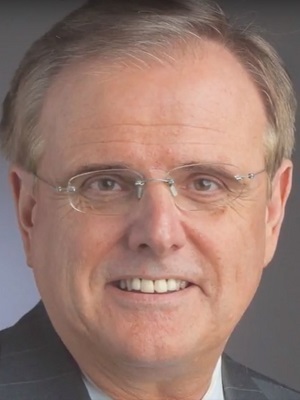 Wirepoints Founder and Executive Editor Mark Glennon | Photo courtesy of Wirepoints
Late last week, CTU announced its membership had voted to reelect the union's Caucus of Rank and File Educators (CORE) leadership slate, with 66 percent voting for the CORE slate and 34 percent voting for "challengers." The slate was led by President Jesse Sharkey, Vice President Stacy Davis Gates, Financial Secretary Maria Moreno, and Recording Secretary Christel Williams Hayes, according to the announcement.
Sharkey, a leader in the far left International Socialist Organization and a speaker at Socialism 2018 in Chicago last summer, was officially named CTU president in September after months of acting on behalf of the ailing Karen Lewis. Sharkey had previously served eight years as CTU's vice president.
CTU, affiliated with the American Federation of Teachers and the Illinois Federation of Teachers, represents more than 25,000 teachers and support personnel in Chicago's Public Schools and is the third-largest teachers local in the United States. Shortly after his election, Sharkey issued a "warning" to Mayor-elect Lori Lightfoot, according to a widely reported statement.
"We hope that the new mayor makes good on her promises to transform our public schools – if she does, she will find us to be a steadfast ally," Sharkey was quoted in the news radio report. "If she does not, she will find us to be an implacable foe."
CTU had supported Preckwinkle, Cook County Board President, in last month's Chicago mayoral runoff. Lightfoot, a former federal prosecutor, decisively won the runoff against Preckwinkle, taking almost 75 percent of the vote.
Reelection of the CTU CORE slate likely means Chicago Public Schools' staggering financial woes will not be resolved any time soon, Glennon said.
"Ironically, the easiest part to fix in our financial crisis is the Chicago Public School system, if only there were political will," he said. "The solution is to reconstitute it – just start a new district and transfer over only the assets, employees and contracts that are good. It's what Detroit did with its schools. The old pension could be left behind and replaced with a fair, solvent, defined contribution plan. And all connections to the CTU could be terminated and the union obliterated. Of course, our lawmakers have no interest whatsoever in doing that."
Want to get notified whenever we write about any of these organizations ?
Next time we write about any of these organizations, we'll email you a link to the story. You may edit your settings or unsubscribe at any time.
Sign-up for Alerts
Organizations in this Story
Chicago Public Schools • Chicago Teachers Union • WirePoints
More News