Firing Officer Robert Rialmo will make policing an "impossibility," Chicago police union says
Chicago Police
A spokesman for Chicago's police union warned that "policing will be an impossibility" if the Chicago Police Board decides to fire Officer Robert Rialmo. Rialmo's 2015 shooting deaths of a threatening 22-year-old Quintonio LeGrier, and, with him, innocent bystander Bettie Jones, 55, is under review by the Police Board this week.
"Cops won't know what they can and can't do in dangerous situations," FOP spokesman Martin Preib told Chicago City Wire. "That's in a city that had over 60 shootings over the July 4 weekend."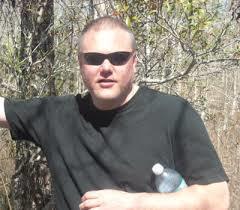 Marty Preib, FOP
After its own investigation, the Civilian Office of Police Accountability (COPA) recommended that Rialmo be fired, but Preib said COPA buried the findings of a third-party expert who determined the LeGrier shooting justified, and the Jones shooting accidental.
"The opinion of the expert hired by the city, Lt. Robert Harrington of the Boston Police Department, was never released by COPA," Preib wrote in the FOP blog, The Watch. "Indeed, Harrington's role and the existence of the Harrington email only became known after Grace [FOP attorney Tim Grace] filed an FOIA at the behest of the FOP demanding to know of any third-party investigators."
"This is a massive, massive issue that cannot be ignored," Grace was quoted in The Watch as saying. "COPA fought tooth and nail to hide the [email]."
Even more disturbing, Preib wrote, is that COPA never notified Chicago Police Superintendent Eddie Johnson or Cook County prosecutors about Harrington's conclusions as they reviewed the case for possible criminal charges.
The shooting occurred the day after Christmas in 2015. Rialmo and his partner responded to calls about a domestic disturbance at LeGrier's father's home.
LeGrier threatened the officers with a baseball bat. Rialmo fired approximately seven shots, six of them hitting LeGrier, one of them hitting Jones, who was standing behind LeGrier.
The FOP says this isn't the first time Chicago civilian oversight agencies have been accused of wrongdoing.
"Evidence has emerged that COPA's predecessor, IPRA [Independent Police Review Authority], may have illegally released confidential information about a witness in the Jason Van Dyke case to anti-police activists and journalists, but may have kept the information hidden from detectives investigating the shooting," Preib wrote.
In January, Van Dyke was sentenced to six years and nine months for the 2014 shooting of Laquan McDonald.
A decision on Rialmo is expected in the next few months.
Want to get notified whenever we write about any of these organizations ?
Next time we write about any of these organizations, we'll email you a link to the story. You may edit your settings or unsubscribe at any time.
Sign-up for Alerts
Organizations in this Story
Chicago Department of Police/Police • Civilian Office of Police Accountability
More News