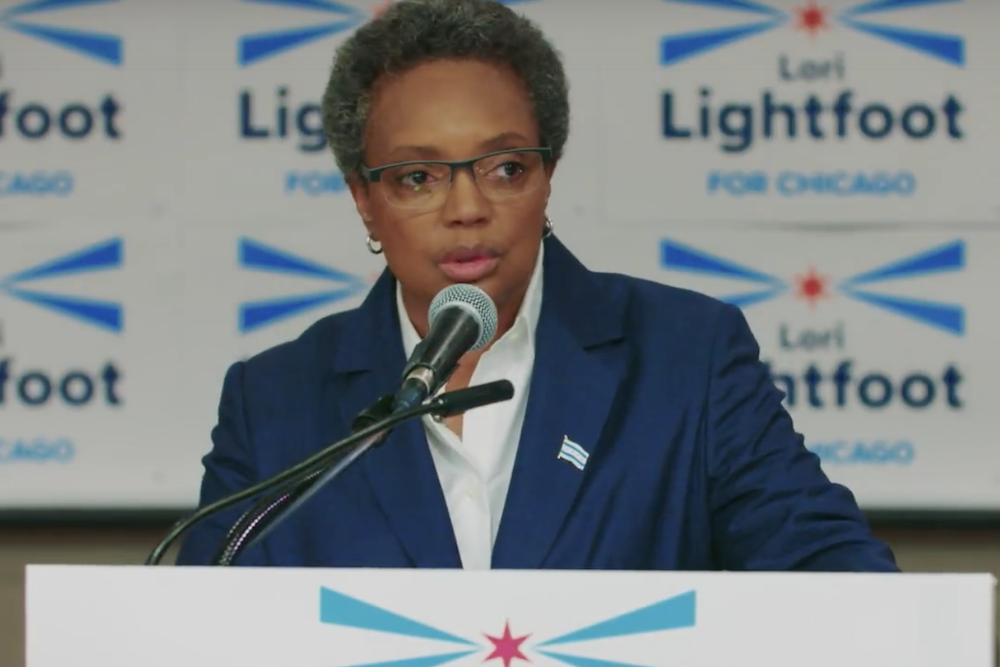 Chicago Mayor Lori Lightfoot
Candidate for Chicago's 39th Ward committeemen Barry Bebart is warning Mayor Lori Lightfoot that the 'set-asides' she wants to implement for gay city contractors may have the opposite effect of what she claims to be seeking.
Set-aside contracts are typically offered to businesses that have fulfilled certain requirements.
"When does it end?" Bebart, owner of a Chicago architectural firm, asked Chicago City Wire. "Do left-handed people get set-asides because they're disadvantaged against right-handed people? Every set-aside is anything but a white male. Can I pay my tax dollars based on the set-asides? My money is just as green as everyone else when it comes to paying taxes."

Barry Bebart | http://www.bebartarchitecture.com/
Bebart argues that such programs lead to a level of divisiveness that a city already struggling to regain its footing on a number of fronts could do well by avoiding.
"I would say, if anything, the gay colleagues I have are some of the most influential and talented members of the profession," Bebart said. "I think it's just more dicing up of the electorate based upon how special everyone thinks they are. I don't see how it's in the best interest of the city at all. Ultimately, it's unjust."
According to the Sun-Times, roughly 8 percent of all Chicago residents now identify as gay, meaning the program Lightfoot has in mind for them would increase the overall percentage of the city's adult population receiving set-asides on city contracts to a staggering 86.4 percent. Even some in the LGBTQ community have been slow to fully embrace Lightfoot's latest proposal.
"The fact that the LGBTQ community has been discriminated against for decades does warrant a conversation," Chicago Ald. Ray Lopez, a Gay Caucus member, told Wirepoints. "But I just don't understand how [Lightfoot] can ensure that it's not taking away from others who have also been disenfranchised."
Bebart, likewise, wonders about what criteria would be used in determining who qualifies for the benefits and who does not.
"I have an architect friend who went through the Women's Business Enterprise certification process," Bebart said of the same set-aside program created to empower minorities. "I'm wondering how does a business owner become gay-certified."