Lockport Committee of the Whole reviews economic incentive agreement with Lockport Square LLC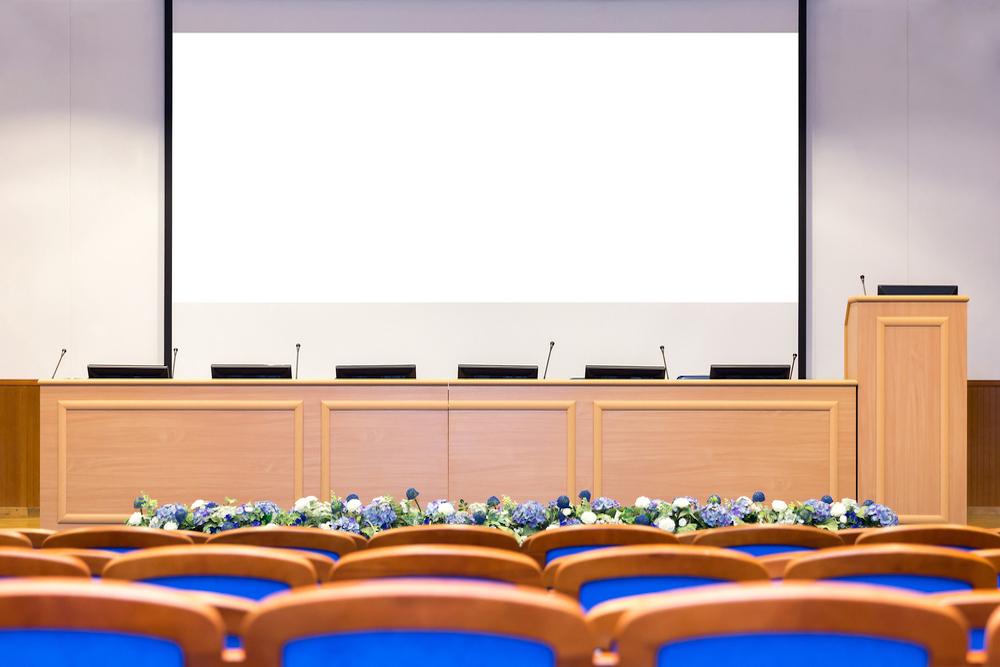 Lockport Committee of the Whole met Wednesday, Jan. 18.
Here is the agenda as provided by Lockport:
CITY OF LOCKPORT
COMMITTEE OF THE WHOLE MEETING
AGENDA
WEDNESDAY, JANUARY 18, 2017
7:00 P.M.
a.PLEDGE OF ALLEGIANCE:
b.ROLL CALL:
c.INTRODUCTION: Taft 7th Grade Girls Basketball Team
d.ITEMS RECOMMENDED FOR ACTION AT NEXT CITY COUNCIL MEETING:
e.SHOP LOCKPORT - BUSINESS SPOTLIGHT:
f.MAYOR'S REPORT:
1.Liaisons Report - (Verbal)
g.CITY CLERK'S REPORT:
h.PERMANENT COMMITEES:
1.Plan & Zoning Commission:
1.PZ-1 P. Hirth Memo 1/11/7 - PZC Case #2016-014: Special Use Permit for a Public School and Final Development Plans for two (2) building additions to be located on the west and south sides of the existing building (Lockport Township High School/1323 E. 7th Street)
2.Heritage & Architecture Commission:
i.STAFF REPORT:
1.City Administrator:
1.CA-1 B. Benson & L. Heglund Memo 1/6/17 - City Hall Flooring Renovations
2.CA-2 B. Benson & T. Thanas Memo 1/9/17 - Resolution approving an Economic Incentive Agreement between the City of Lockport and Lockport Square LLC - Hotel Complex/ Resolution No. 17-004
3.CA-3 B. Benson & T. Thanas Memo 1/9/17 - Resolution approving the Second Amendment to the Development Agreement between the City of Lockport and Lockport Square LLC - Movie Theater Complex/ Resolution No. 17-005
2.Administrative Assistant:
3.Finance Director:
1.FD-1 Verbal Update - Electric Auction Update for City properties
4.Police Chief:
5.City Attorney:
6.Director of Community & Economic Development:
7.Director of Engineering:
1.ED-1 A. Wagner Memo 1/19/17 - Lockport Square east of Adelmann Maintenance Bond Release Request
A. Wagner Memo 1/19/17 Paperclip icon
8.Director of Public Works:
1.PW-1 J. Findlay/S. Green Memo 1/5/17 - 2017 F-250 XL/Resolution No. 17-001
2.PW-2 J. Findlay Memo 1/5/17 - Disposal of Vehicles: Street Dept. #108 and Water Dept. #700/ Resolution No. 17-002
9.NEW BUSINESS - MISCELLANEOUS:
j.OPEN FLOOR FOR COMMENTS: (Comments will be heard on items that do not appear on the Agenda. The Public Comment portion of the Agenda shall be subject to a twenty (20) minute limitation. A time limit of five (5) minutes shall be imposed on each Speaker. The purpose of having Public Comments as an Agenda item is to allow any person to make his/her views known to the City Council upon any subject of general or public interest. The Council recognizes that Public Comments are for the purpose of legitimate inquiries and discussion by the Public, and not for the purpose of advancing arguments or repetitious questions concerning matters which the Council believes to be closed or not of general public concern. The Council shall have the right during this period to decline to hear any person or subject matter upon proper motion and majority vote by the Council. Each person wishing to speak during the Public Comment portion of the Agenda must fill out a Public Comment Speaker Card stating name, and the topic about which he/she wishes to speak as well as a Sign-In Sheet, and give to the City Clerk at the Meeting itself. The purpose of the Cards is to obtain the spelling of the name of the Speaker, and provide for efficient meeting administration. The order of speaking shall be based upon the order of Sign-In with first person signing-in speaking first and so forth. If the twenty (20) minutes has elapsed before all Speakers who have signed up are allowed to speak, the City Council may elect to continue the time period. However, if the City Council elects not to extend the time period those Speakers who signed up but did not speak may if they so choose to be placed on the next Agenda under the Public Comments Section and shall be placed at the top of the Sign-In Sheet in the same order they were in from the previous Sign-In Sheet. All Speakers shall comply with these rules which shall be posted at the Speaker Sign-in desk and rulings of the City Clerk.)
k.ADJOURNMENT
OPEN MEETINGS EXEMPTIONS2(c)(1)Appointments, Employment, Compensation, Discipline, Performance or Dismissal of specific Employees.2(c)(2)Collective Bargaining Matters.2(c)(3)Selection of a person to fill a Public Office, including a vacancy in a Public Office.2(c)(5)Purchase or Lease of real property, including meetings held for the purpose of discussing whether a particular parcel should be acquired.2(c)(6)The setting of a price for Sale or Lease of property owned by the public body.2(c)(11)Litigation, when an action against, affecting or on behalf of the particular public body has been filed and is pending before a court or administrative tribunal, or when the public body finds that an action is probable or imminent, in which case the basis for the finding shall be recorded and entered into the minutes of the closed meeting2(c)(21)Discussion of minutes of meetings lawfully closed under this Act, whether for purposes of approval by the body of the minutes or semi-annual review of the minutes as mandated by Section 2.06.
Want to get notified whenever we write about
City of Lockport
?
Next time we write about City of Lockport, we'll email you a link to the story. You may edit your settings or unsubscribe at any time.
Sign-up for Alerts
Organizations in this Story
More News