Businessman J.B. Pritzker is clearly House Speaker Mike Madigan's (D-Chicago) choice for gubernatorial candidate, Illinois Republican Party spokesman Steven Yaffe said in a recent press release.
Yaffe cited a report by Capitol Fax about the Democratic Women of the South Suburbs Candidates' Forum, where moderator Craig Dellimore asked how candidates would push their agendas past Madigan. Pritzker avoided criticizing Madigan, instead blaming Governor Bruce Rauner for the state's ongoing issues.
"But I think we gotta stop throwing the leadership of the Democratic Party at each other," Pritzker said, according to the press release. "That is Bruce Rauner's game. It is his game to make us fight each other in this primary so that he's got an easier chance in the general election. That's why I have not said one cross word about anybody that's on this stage. I have been adamant about the fact that we need to focus every day on the failings of Bruce Rauner."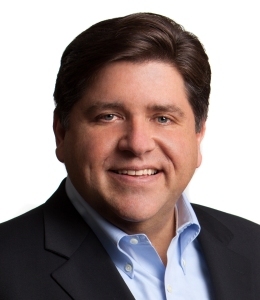 J.B. Pritzker
Yaffe also criticized Pritzker for failing to speak out about the recent 32 percent tax increase imposed on Illinois residents and businesses.
"Nope, Pritzker is fine with all of it," Yaffe said.