Kessem: I would have wasted my time in Springfield if I'd won
Ammie Kessem
Ammie Kessem, a Republican who lost her bid to represent the 19th District in the Illinois House of Representatives, argues that the easy passage of Senate Bill 3531 during the legislature's lame duck session demonstrates just how the state is fast on the road to nowhere.
"The results of this bill are not in the slightest bit surprising," Kessem told Chicago City Wire of the measure that now only needs the signature of new Gov. J.B. Pritzker to give state department directors, assistant directors and secretaries a 15 percent raise when the state is desperately strapped for cash.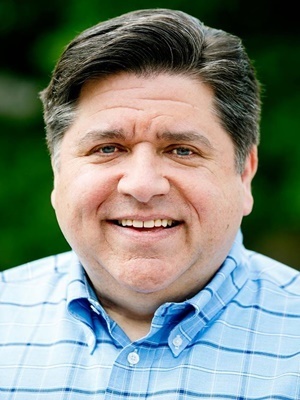 Gov. J.B. Pritzker
"This state and the elitist politicians will continue to drive it into the ground, which it's pretty close to as it is," Kessem told Chicago City Wire. "I have zero faith that this next General Assembly will do anything to change the status quo, and to be quite honest with you, they really have no incentive to. The fix is in and it's been that way for a long time. I just didn't want to believe it."
Kessem said she is so sure about what she says that she's almost relieved now that her bid against state Rep. Robert Martwick (D-Chicago) fell short.
"Let me start by saying how grateful I am that I lost," she said. "I have no doubt in my mind that my time spent in Springfield these next two years would have resulted in a complete waste of my time and energy. With the current state of affairs that they are now in in Springfield, I would have accomplished nothing."
Kessem added it bothers her that in getting SB 3531 to this point, lawmakers had to turn to trickery.
Outgoing members of the state legislature passed the bill on Jan. 8, but held it until for Pritzker to formally takes office in order to all but assure that it becomes law. The bill also stipulates that as of July 1, top state employees are entitled to annual cost-of-living increases.
As for the sprinkling of GOP members who cast votes in favor of the measure, Kessem said many of them almost certainly felt as if they had little choice.
"Mike McAuliffe (R-Chicago), for example," she said. "I have not spoken with him about it, but I'd venture to say that he felt pressured to vote in favor of it if he were to get even a small win for his constituents on something else. Although I highly doubt that would even happen at this point."
Want to get notified whenever we write about
State of Illinois- General Assembly
?
Next time we write about State of Illinois- General Assembly, we'll email you a link to the story. You may edit your settings or unsubscribe at any time.
Sign-up for Alerts
Organizations in this Story
State of Illinois- General Assembly
More News