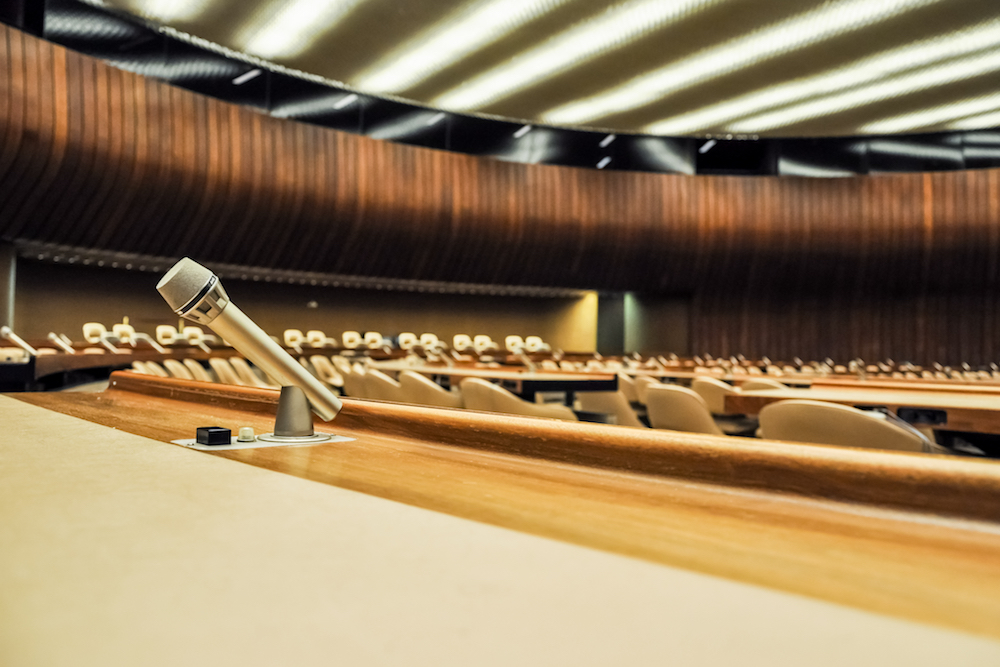 City of Wheaton City Council met Sept. 9.
Here is the minutes provided by the council:
1. Call to Order
The Wheaton City Council Planning Session was called to order at 7:03 p.m. by Mayor Suess following the conclusion of a public hearing. The following were:
Physically Present: Mayor Suess
Councilman Barbier
Councilwoman Bray-Parker
Councilwoman Fitch
Councilwoman Robbins
Councilman Rutledge
Councilman Zaruba
Absent: None
City Staff Present: John Duguay, Assistant City Manager
William Schultz, Fire Chief
Pat Keegan, Assistant Director of Information Technology
Kinga Konkel, Senior Systems Analyst
Sue Golestaneh, Systems and Data Analyst
Susan Bishel, Public Relations Coordinator
2. Approval of August 26, 2019 Minutes
The City Council approved the August 29, 2019 City Council Planning Session Minutes.
3. Public Comment
Ted Utchen, 1686 Grosvenor Circle, expressed concern with the way crews had piled excessive mulch around tree trunks near the library, as this can damage trees.
4. Data for Decisions Program & Ambulance Demand Analysis
Assistant City Manager Duguay stated the City is focusing more on using data analytics to make informed decisions. IT staff and Fire Chief Schultz were present to demonstrate one such project.
Assistant Director of IT Keegan stated to assist in the City's goal of increasing the use of data and analytics-based decision-making, City Manager Dzugan formed a Data for Decisions team. All City departments are submitting projects for the team's consideration.
Fire Chief Schultz and Systems & Data Analyst Golestaneh reviewed a Fire Department project to assess EMS service demand and determine if resources match demand. Data Analyst Golestaneh showed the business analytics tool IT is using to look at trends, draw insights and put data into visualizations.
Fire Chief Schultz reviewed the City's current structure for EMS services, which includes paramedics and an ambulance at all three Fire Stations, staffed 24 hours per day. The model dispatches paramedics for advanced life support first, with a secondary crew of basic life support-trained fire personnel, and tertiary response consisting of Du-Comm giving directions to the caller and assistance provided by police. The City has used this model since 1994, and the City is using data to determine if the current EMS delivery model needs to be modified to address current service demands.
Systems & Data Analyst Golestaneh reviewed data for 2014-18, which showed a 19% increase in service demand for all incidents or calls, and a 25% increase in calls requiring an ambulance. In response to a Council question regarding a significant increase in calls from 2015 to 2016, Fire Chief Schultz stated the opening of the Travanse Living center and the DuPage County Crisis Center account for a portion of the increased calls.
Systems & Data Analyst Golestaneh also reviewed the area of mutual aid, which showed a 21% increase from 2014 to 2018 in incidents within Wheaton, including incidents in which Wheaton received aid from other communities.
Fire Chief Schultz stated he also wanted to look at instances in which 4 or more paramedic units are in use, and the City requires an ambulance from another community to respond for transport. The data showed an increase in such instances from 2014-2018. He stated the City needs to refine its delivery model to ensure resources meet demands, and the City should look at ways to ensure an Advanced Life Support ambulance isn't dispatched when Basic Life Support would be sufficient.
In response to Council questions, Fire Chief Schultz stated he feels in order for the City to reach the point where it needs a fourth ambulance, he would need to see that the City has tried other measures to free up ambulance support, and these changes are not helping reduce the call volume.
Fire Chief Schultz stated based on the type of increases they are seeing, the Fire Department is exploring various vendor capabilities for when the City's EMS contract is up in 2020, such as flex scheduling, a field triage medic program, a Medicar for non-emergency transports, piloting the transport of patients to alternative medical facilities for certain types of incidents, providing a full- time social worker, the ability to assist with incident surge calls, and vehicle rentals. A social worker would also assist with Police incidents, as they also see a high number of incidents in which a social worker would be beneficial. The City put out a Request for Information for interested EMS vendors and received four responses. Two stated they can provide all capabilities about which the City inquired. The City will be developing a specification document that reflects options and will look at different funding sources and call management measures to address high-volume users.
In response to a Council question, Fire Chief Schultz stated if the City implemented these measures, Wheaton would be unique among the communities in its local fire alliance, but other communities would be looking to see how this model works for Wheaton.
5. Strategic Planning Services Scope
Assistant City Manager Duguay stated staff has developed a draft RFP for strategic planning services. For the past 20 years, the City has regularly participated in a goal-setting process. City staff is recommending that the next process not include a SWOT analysis, as little has changed since 2016 to require it. He stated the RFP included prospective vendors providing a new way to track progress toward goals. City staff sought direction on whether the Council would like staff to interview select respondents, then recommend one consultant for the Council to interview, or staff to recommend 2 or 3 consultants for the Council to interview at a future Planning Session.
The Council agreed that they did not feel it was necessary to perform a SWOT analysis, and they expressed support for having City staff narrow the respondents to 2 or 3 for their consideration during a Planning Session.
6. City Council/City Staff Comments
Councilwoman Bray-Parker encouraged the community to attend the Community Relations Commission's Festival of Cultures on Sunday, Sept. 15.
Mayor Suess stated the Council and staff received requests at Coffee with Council to temporarily suspend certain parking meters adjacent to downtown construction to provide relief during construction. The Council discussed the request and spoke in favor of granting the request, with a limit on 3-hour customer parking in these areas. The Council directed City staff to come back with a recommendation on how this can be implemented.
7. Adjournment
The meeting was adjourned at 8:16 p.m.
https://www.wheaton.il.us/AgendaCenter/ViewFile/Minutes/_09092019-1251